The Forbes Travel Guide Star Journey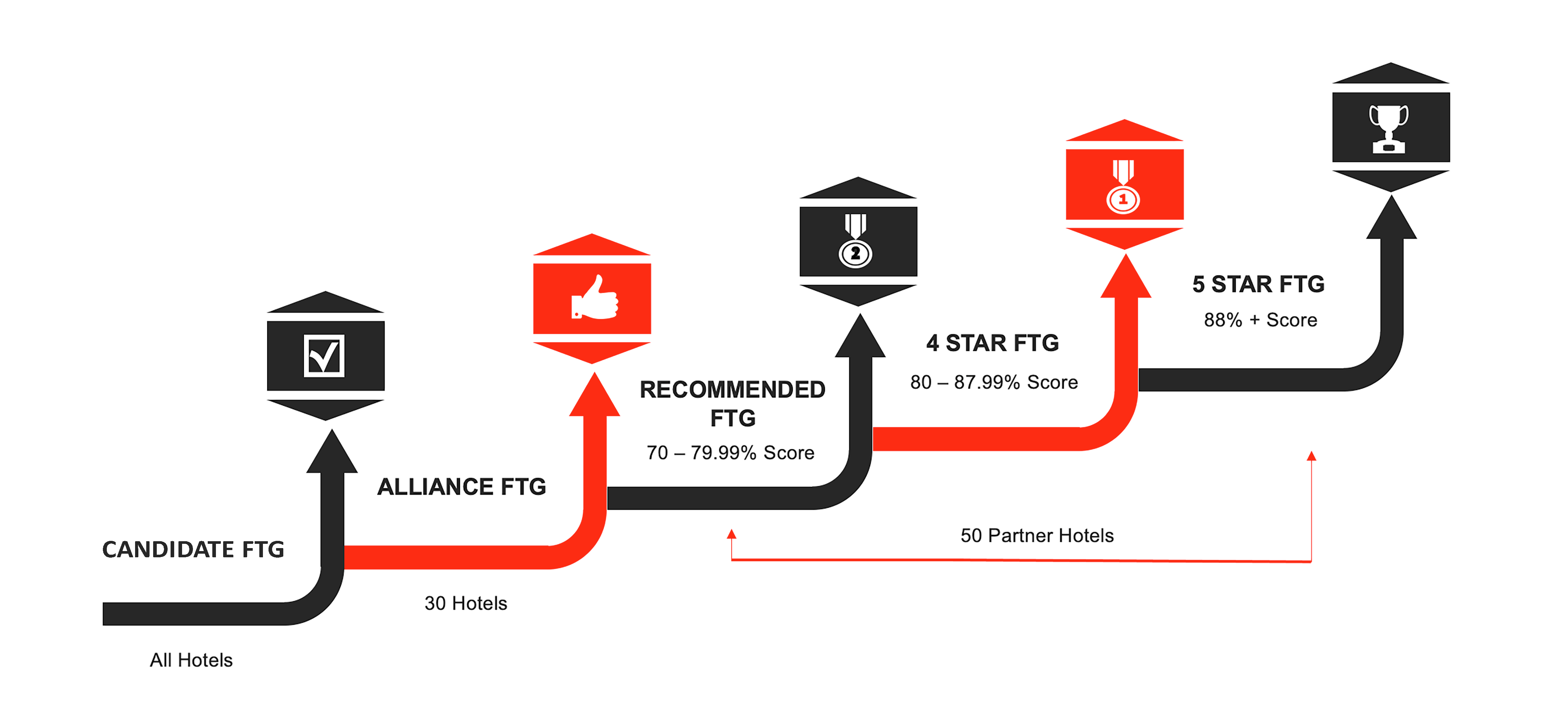 Star Rating Selection Process
Participation in Partnership or the Alliance Program does not guarantee a future rating. All awards are results-based and earned by the hotel during the official incognito visit.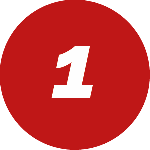 Getting Started
Hotels are invited to submit their interest in being considered for either Partnership or Alliance through the WINNING on-line training Portal.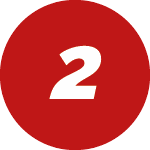 Rating Requirements Hotels 2022
Hotels must review the Ratings Requirements Hotel 2022 document which will be sent after registration to the establishment. This details the basics that Forbes Travel Guide's Standards & Ratings division looks for and requires for any property seeking approval to be officially evaluated as part of the Ratings system.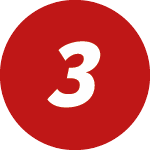 Application
If hotel strongly believes themselves to be qualified, they should formally complete the application form via the 'Apply Now' button at the foot of the page.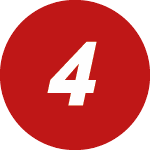 Selection
Forbes Travel Guide will review all submissions as part of its long-established due diligence, research and review process. This is a globally consistent, integrity-driven and ethical process:
If approved the hotel will be added to the Approved to Partner list Or

If not approved at this time, Forbes Travel Guide will provide brief bullets of feedback. The hotel will be invited to participate in the Alliance Program. This does not close the door on future Partnership it just indicates that changes to the property service and/or facility are needed to realistically have the opportunity toearn a star rating in the future.
System Highlights
Corporate roll-up
For both Rating Reports and Brand/Quality Assessments, Forbes Travel Guide offers brand roll-up reporting, which shows how properties rank against one another on multiple performance parameters, as well as brand averages overall and by classification and department.
Year-To-Date trending by department, classification, and individual standard

For properties receiving multiple Brand/Quality Assessments per year, the system presents year-to-date performance on all standards, making it easy to navigate to most-missed standards. Each standard offers a year-to-date view that shows all Yes/No and Evaluator Observations on one page. Forbes Travel Guide also presents trending by service, facility, classification and department scores.
Missed standards

Filter Brand and Rating reports to focus on only missed standards within a department, classification or the full report.
Excel & PDF (including name redaction)

Excel and PDF downloads are available for all reports, including photos and the ability to redact staff names, when desired.
Accountability tool
Create and track assignments at the individual standard level, even assigning to staff who do not have access to full reports.
Editorial and Marketing Opportunities
Partners enjoy many benefits, in addition to their Star Rating inspection report and access to standards. As a benefit of partnership, Forbes Travel Guide accelerates deployment of a dedicated property profile page on forbestravelguide.com, in advance of the Star Rating awards announcement. Each partner property will have the chance to be featured in the Forbes Travel Guide online magazine at stories.forbestravelguide.com and our www.forbes.com channel.
Partners are promoted on the Forbes Travel Guide social media channels, including Instagram, Twitter, and Facebook and are invited to participate in our social media campaigns throughout the year.
Star Rated Partners also receive:
Official Forbes Travel Guide ratings logos and marketing toolkit to showcase your Star Rating award across your website, advertisements and other promotions.

One award plaque designating the property's official Star Rating award.

Preferred pricing on merchandise at the Forbes Travel Guide Brand Store (store.forbestravelguide.com).

The Alliance Programme


Where a hotel is not (at this time) approved for Partnership, Forbes Travel Guide will provide brief bullets of feedback. The hotel will be invited to participate in the Alliance Program.
Additionally, hotels who wish to be considered for future inclusion in the Alliance Program, will formerly express their interest via the WINNING Portal and Forbes Travel Guide.
The Alliance Program is a springboard opportunity for those wishing to elevate their service levels by receiving insight into service standards and requirements, training and educational benefits.
The virtual inspection checklist will provide Alliance Program properties a way to ensure that the key elements of quality, cleanliness and guest convenience are in place and are being maintained on an ongoing basis.
The Alliance Program allows for a facility-only, self-verification process.
The virtual facility inspection platform will be available from early 2022. A manual self-verification checklist will be made available for use prior to the electronic platform being available
Alliance Program properties will, in addition, receive the full set of Forbes Travel Guide hotel standards for service and facility, to provide guidance, planning and the motivation towards future approval for the Partnership program. The training provided by Forbes Travel Guide will also help to unlock the potential within each property's team to assist in raising the benchmark of quality and service.
This is a self-verification process resulting in one of two results:
1. Fail
2. Pass
Properties who Pass will have an Alliance Member digital logo license to use in print and online. Properties achieving a higher pass score will be allowed to review.
This will show the property's association with Forbes Travel Guide's standards of service and facility excellence. It can be used for marketing and sales.
Properties achieving a Pass+ will allow the review of the hotel for potential future Partnership approval.
Upon successful completion of the virtual facility inspection a digital Alliance member logo and promotional materials will be sent to the Hotel.
Alliance Program properties do not earn a Star Rating and do not have a web page listing.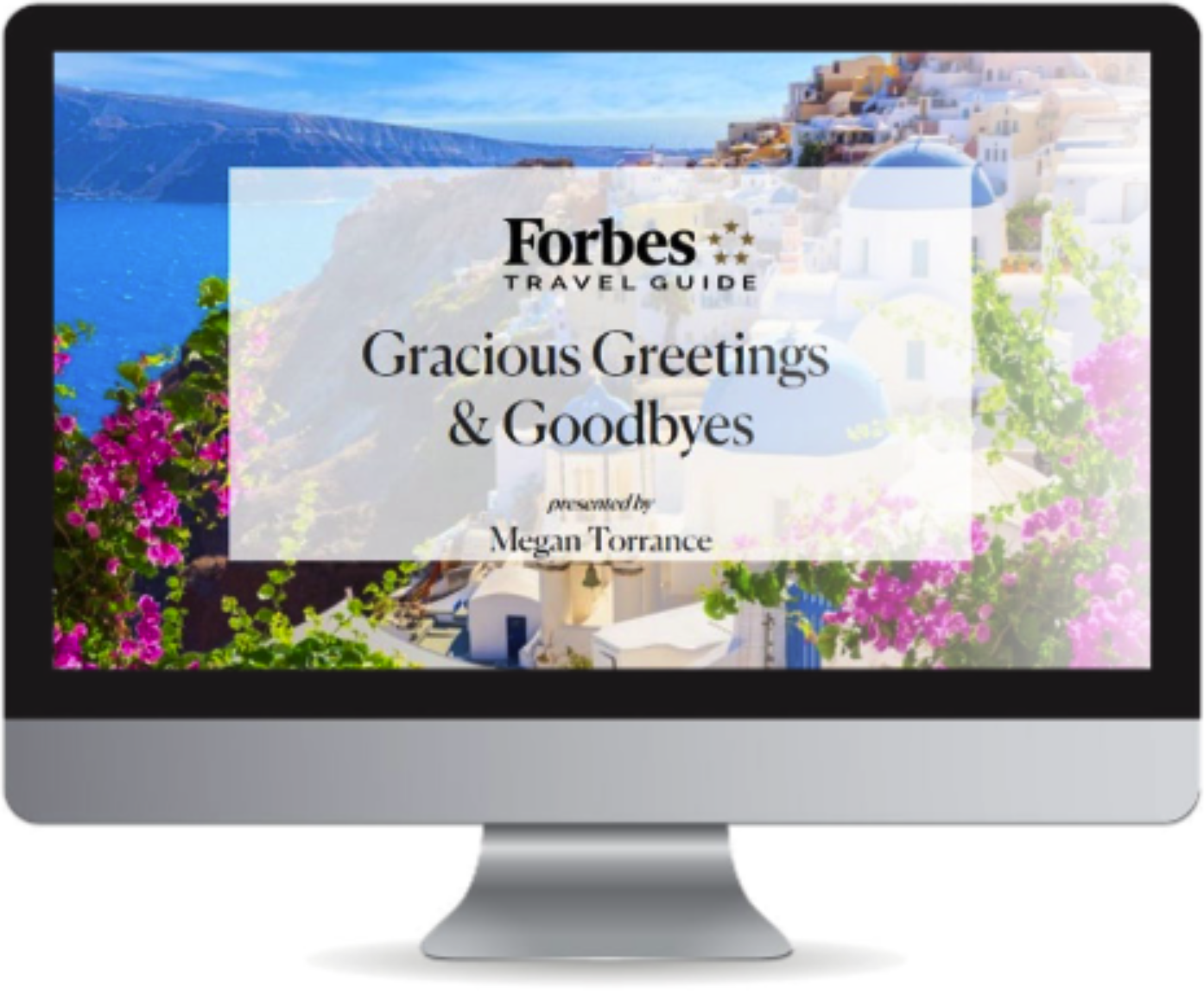 FOUNDATIONS OF SERVICE TRAINING

Forbes Travel Guide's globally respected Learning & Development team presents this valuable collection of 10 recorded video training sessions on creating and maintaining a strong service culture. This engaging, convenient library is an excellent way to onboard new employees and refresh employee skills.
VIRTUAL INSPECTION
Earn your Alliance badge by confirming that key elements of quality, cleanliness, and guest convenience are in place at your hotel. Our chatbot-based Virtual Inspection walks you through the checklist of Alliance requirements. Upon passing completion, you will have immediate access to your Alliance badge, which you can use for promotional purposes.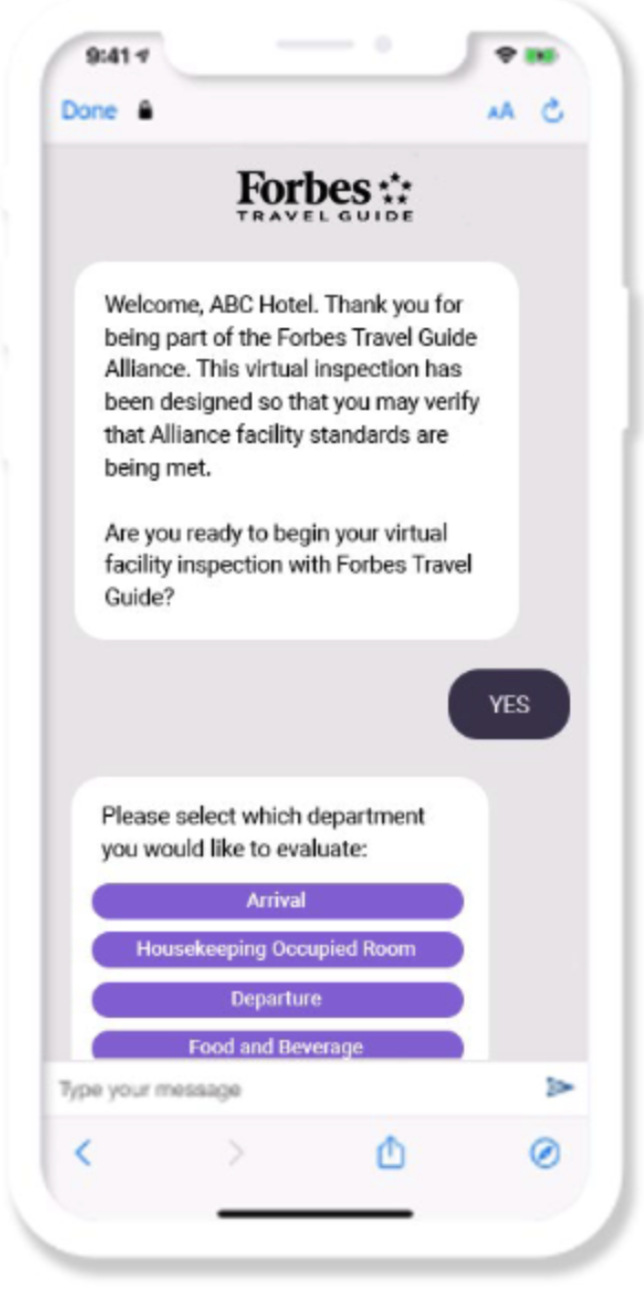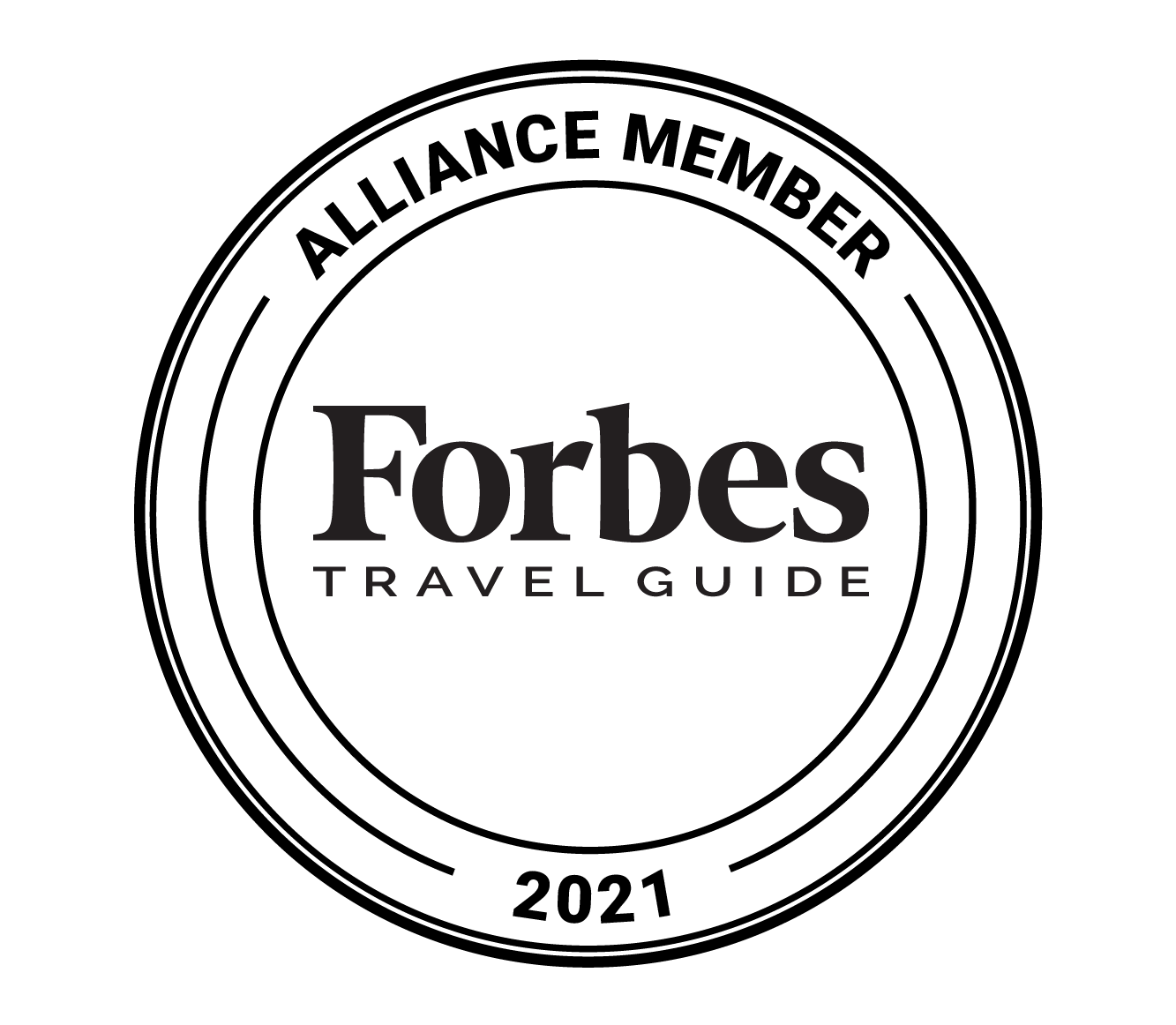 CO-BRANDING BENEFITS

Your Alliance membership includes a Forbes Travel Guide Alliance logo and promotional materials upon completion of your virtual inspection. Display the logo on your website and in digital and print collateral to show guests and travel advisors that your hotel is committed to a higher standard.

Global Star Ratings
Current and Launching 2022
EUROPE
SPAIN
ITALY
Amalfi Coast

Florence

Italian Alps

Lake Como

Lake Garda

Milan

Rome

Tuscany

Venice
SWITZERLAND
Geneva

Swiss Alps

Zurich

TURKEY

Istanbul

UNITED

KINGDOM

Edinburgh

Glasgow

London

The Home Counties
CZECH REPUBLIC
Prague
FRANCE
Courchevel

French Riviera

Paris
GERMANY
GREECE
HUNGARY
MONACO
NETHERLANDS
PORTUGAL
REPUBLIC OF IRELAND
AMERICAS
USA
CANADA
ALBERTA
BRITISH COLUMBIA
Vancouver

Vancouver Island

Whistler
NEW BRUNSWICK
ONTARIO
QUEBEC
Mont-Tremblant

Montreal

Quebec City
MEXICO
Cancun

Los Cabos

Mexico City

Monterrey

Puebla

Puerto Vallarta

Riviera Maya

Riviera Nayarit

San Miguel de

Allende
ARGENTINA
BELIZE
BRAZIL
Iguassu Falls

Rio de Janeiro

São Paulo
CHILE
COLOMBIA
Bogota

Cartagena

COSTA RICA
PANAMA
PERU
URUGUAY
CARRIBEAN
Anguilla

Antigua & Barbuda

Aruba

Barbados

Cayman Islands

Dominican Republic

Jamaica

Puerto Rico

St. Barts

St. Kitts & Nevis

St. Lucia

St. Martin

The Bahamas

Turks & Caicos

US Virgin Islands
MIDDLE EAST
BAHRAIN
ISRAEL
JORDAN
KUWAIT
OMAN
QATAR
SAUDI ARABIA
Jeddah

Riyadh

UNITED ARAB EMIRATES
EGYPT
INDIAN OCEAN