Typsy provides online hospitality training courses to the hospitality industry globally. All courses can be accessed via mobile or desktop through browser or an easy to use app and are filmed with industry experts worldwide.
Typsy helps hospitality businesses, schools create a more skilled and engaged workforce so that the industry continues to deliver consistently great guest experiences.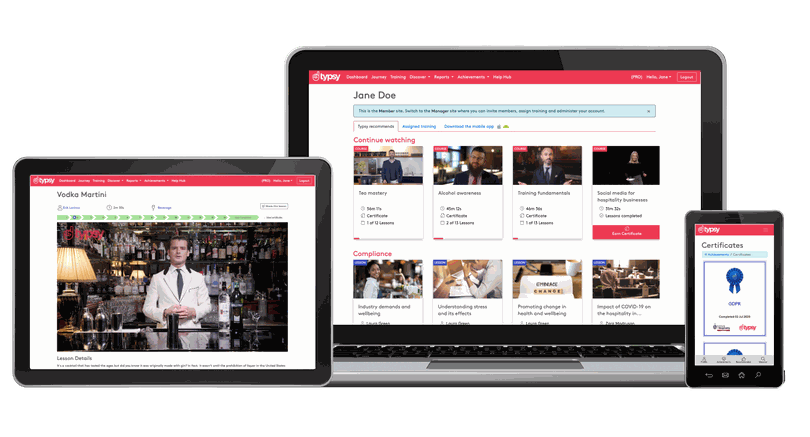 Desktop and mobile ready with courses, lessons and mentor sessions filmed with award winning hospitality professionals from across the globe

Schedule different training to different learners creating unique learning pathways

Watch videos in your language of choice! Spoken in English, with closed captions in more than 15 languages

Exceptional birds-eye and detailed reporting and analytics across large numbers of staff and students

Add your own custom content (provided by you or custom produced with Typsy Studios)

Download helpful resources to reinforce learning outcomes

All Typsy courses are endorsed by the Institute of Hospitality.
Manager Dashboard
Managers on Typsy can view a quick snapshot of total training across the entire organisation or drill down into detail at team or individual level.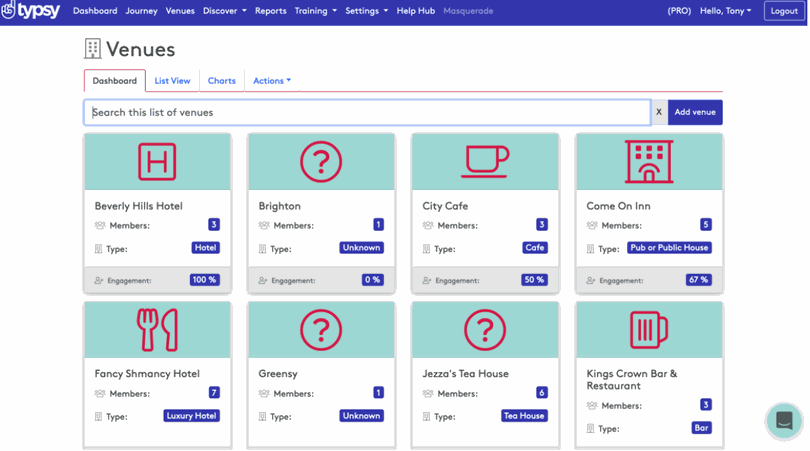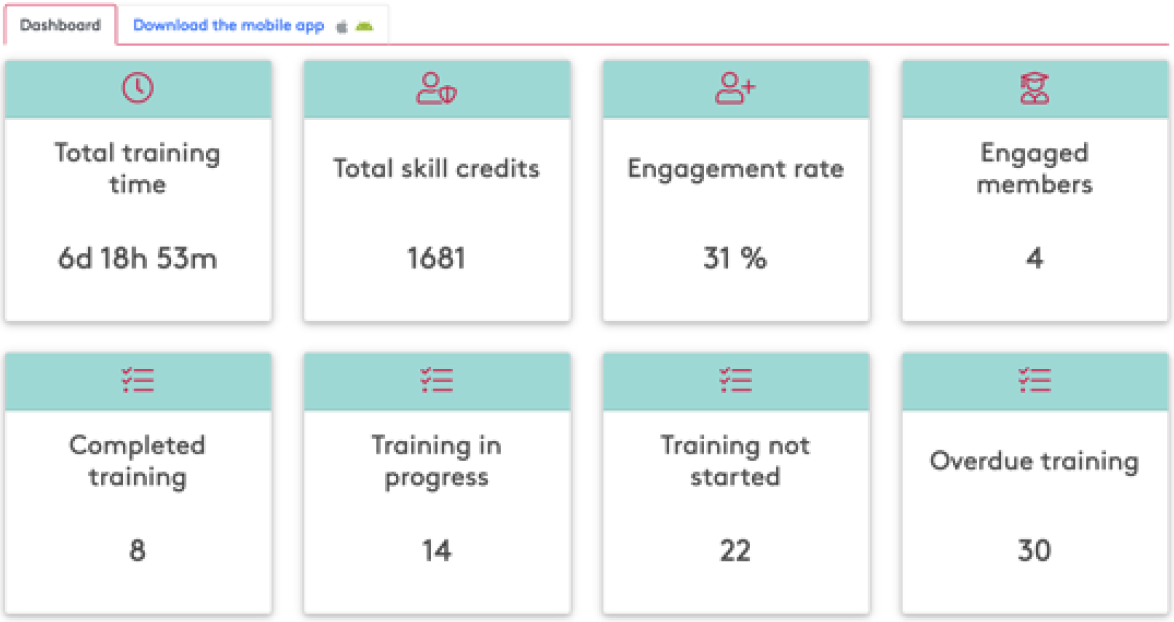 Manager Reports
Typsy offers a suite of reports and analytics which enables managers to track and manage performance.
Managers can view leadership boards, course completion, and more.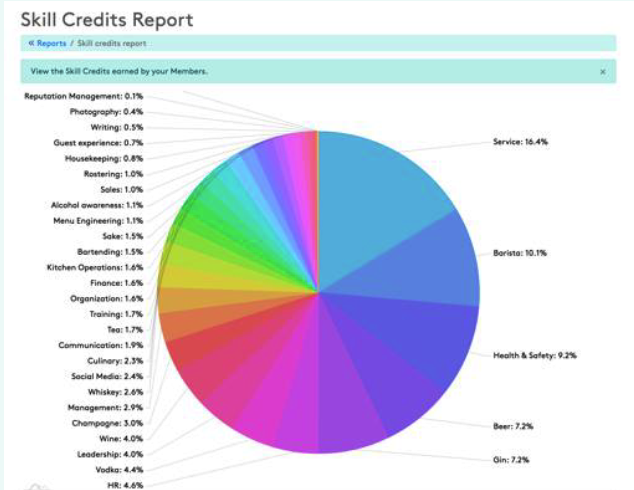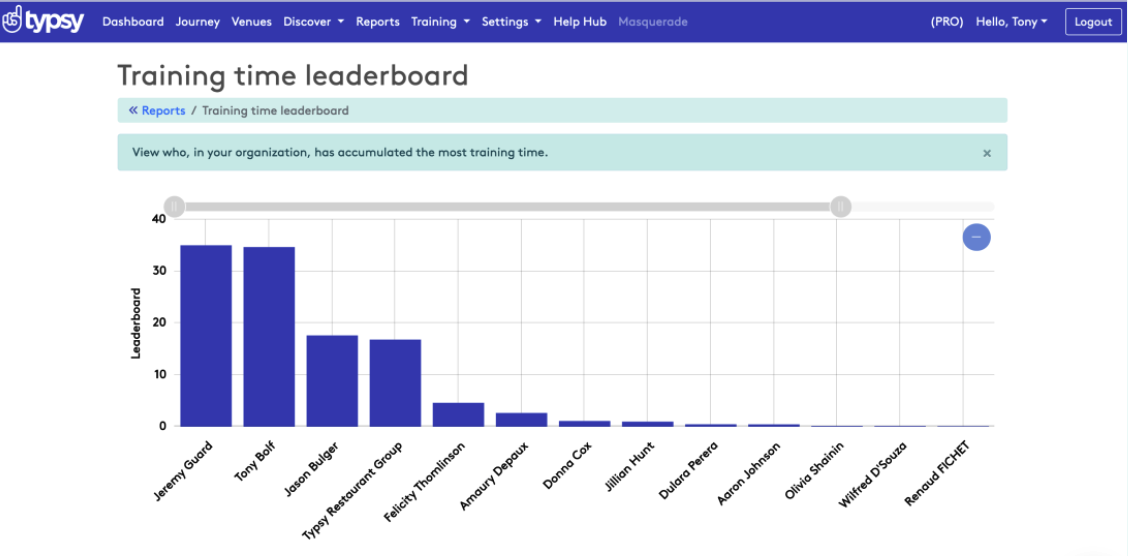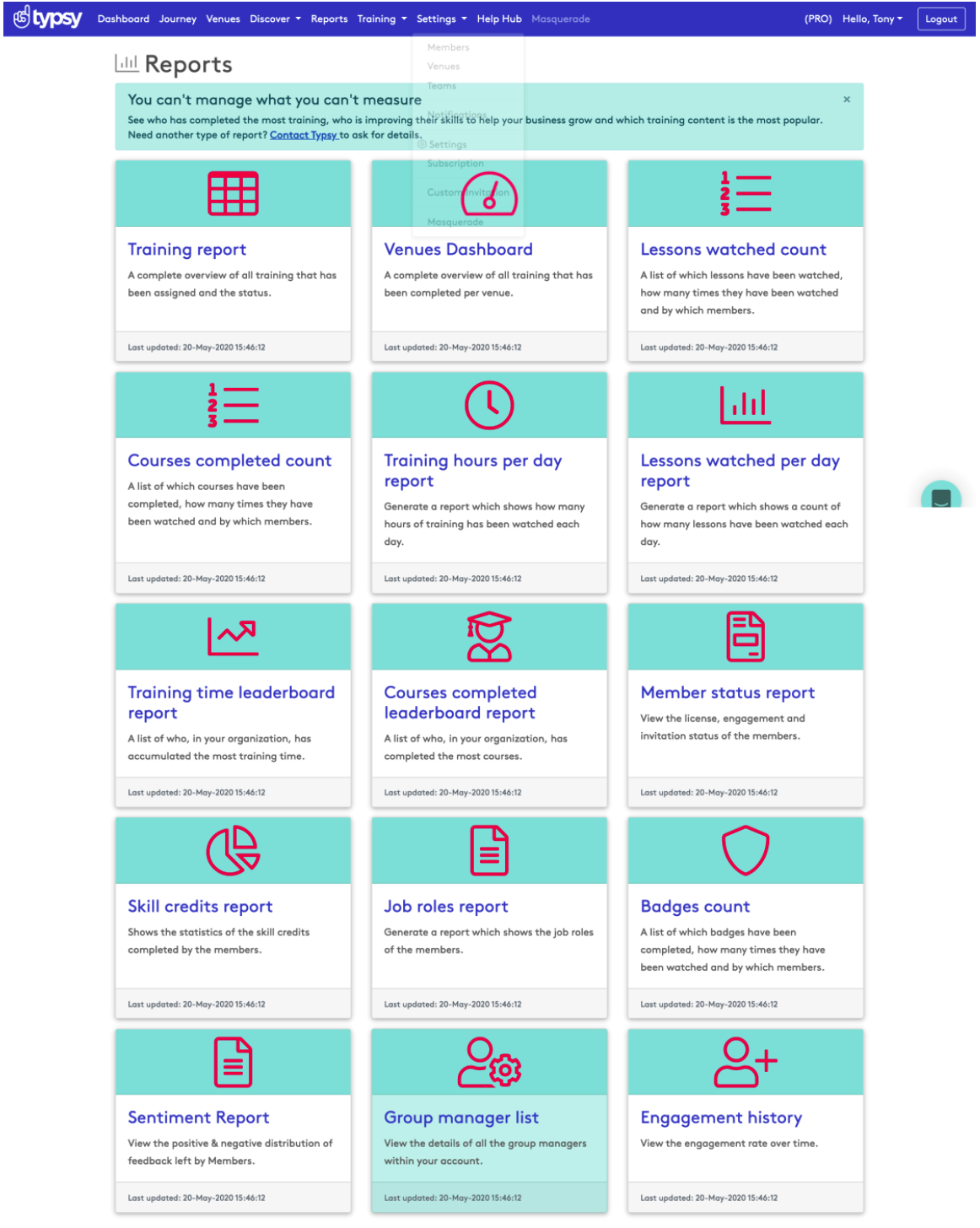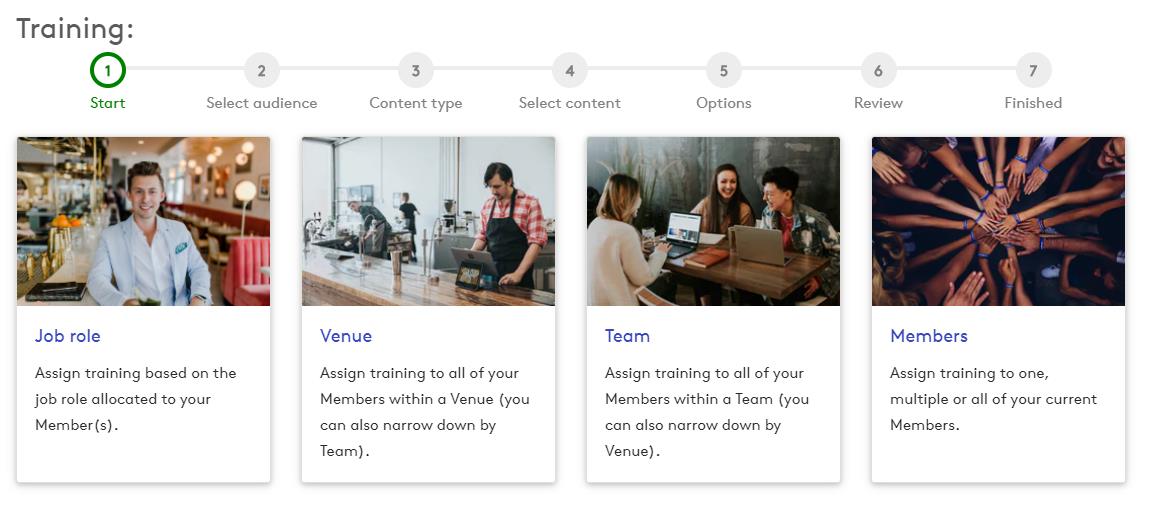 Assign Training Courses
The Typsy platform allows you to automatically assign training to new team members to make onboarding consistent and easy.
Training can be set as optional or required according to your requirements
Create your Own Content
The Typsy platform allows you to create your own content.
Give all staff a great understanding of their expected role and responsibilities
Provide training to directly support their role
Deliver standard operating procedure training online
Deliver training on customer expectations
Support team understanding of systems and process training
Provide training to address compliance and risk protocols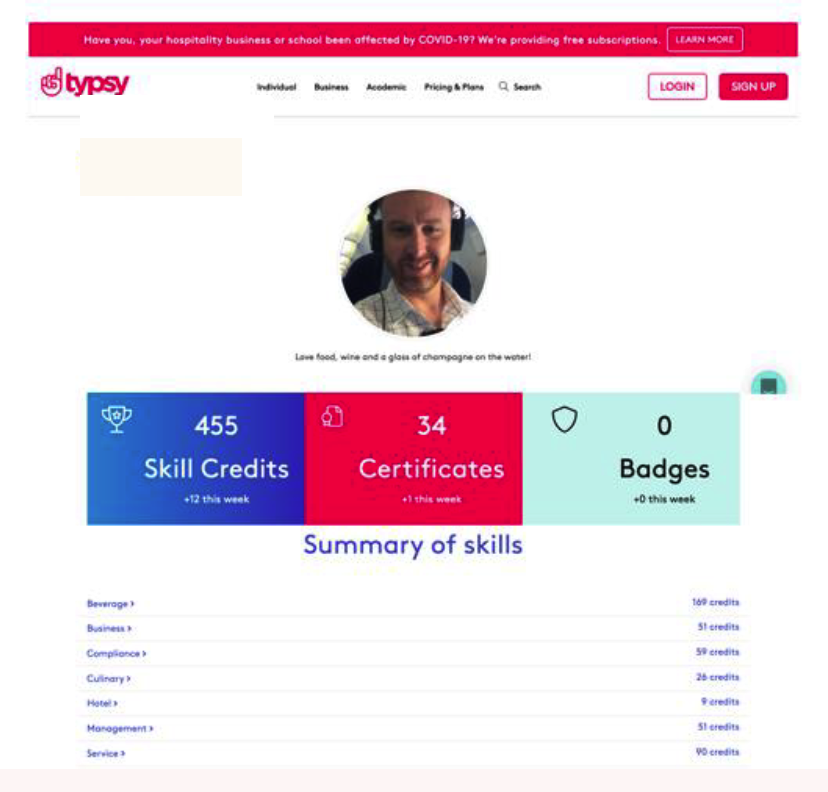 Member Dashboard
Each member can create and build their own hospitality learning profile - This can be shared with current or future employers.
Learners on Typsy can:
Build their own professional profiles by completing training

Receive a certificate for every course completed

View and Watch recommended and assigned training

Discover their own training

View their own analytics and leaderboard

View, download, or share achievements.