Personal Branding
Designing a purposeful personal brand from zero to infinity | Tai Tran | TEDxBerkeley
Members Joined:
2 Members Joined
Total Views:
645 People Visited
How do you carve a place out for yourself in this universe AND maintain that light that makes you… You? An expert marketer shares his perspective on constructing a unique identity for yourself.
Named the youngest Forbes 30 Under 30 and LinkedIn Top Voice in Marketing and Advertising, Tai is an experienced storyteller, marketing leader, and entrepreneur. Followed by over 100,000 executives and young professionals, Tai's work has been widely recognized by Forbes, LinkedIn, Twitter, MarketWatch, and Tech Insider. He previously led digital and content marketing at top Fortune 500 companies, including Apple and Samsung. Tai is currently the Head of Content and Brand at SelfScore. He is an alum of the UC Berkeley Haas School of Business. Tai is the author of the upcoming book, Zero to Infinity.
Designing a purposeful personal brand from zero to infinity | Tai Tran | TEDxBerkeley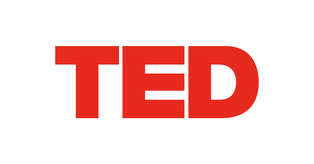 TED is a nonprofit devoted to spreading ideas, usually in the form of short, powerful talks (18 minutes or less). TED began in 1984 as a conference where Technology, Entertainment and Design converged, and today covers almost all topics — from science to business to global issues — in more than 100 languages. Meanwhile, independently run TEDx events help share ideas in communities around the world.