Language
English for the Tourism & Hospitality Sector
Members Joined:
19 Members Joined
Total View:
0 People Visited
Our English for the Tourism and Hospitality Industry Course is specifically designed for those who are pursuing or have already started a career in the Tourism and Hospitality Sector. Following the communicative approach, it is divided into two levels, the pre-intermediate level and the intermediate/ upper-intermediate level (as described by the Common European Framework of Reference for Languages (CEFR) ), in order to cater for the varied needs of learners who have different levels of abilities when using the English language.
The English for the Tourism and Hospitality Industry Course offers learners the chance to improve and practise specialised vocabulary and structures needed for the particular area of work involving e-mails and reports, reading and examining safety regulations, managing a team of professionals and implementing customer service. Throughout this course, learners will be guided by their needs and wants and topics will include but are not limited to: hotels, travel agents, tours, restaurants, money and hygiene. Course participants will be able to practise using the English language in seminars, group sessions and communicative practice activities and receive supplementary tuition for essential core skills: reading, writing, listening and speaking.
The course will focus on and include all aspects of English language learning:
Vocabulary

Pronunciation 

Grammar

Reading

Speaking

Listening

Writing
Worksheets according to the various levels of English will be prepared for handout and practice. Each lesson will focus on 3 or more of the above, including in class interaction and role play with scenarios will be fundamental learning exercises.
Hospitality and Tourism Language terms will be introduced and recognised.
Questions and Answers

Match the columns

Fill the gap

True/False

Match the diagram to the word

Crosswords

Dialogue reading and acting

Listening to audio stories and situation with Q&A and discussion

thereafter.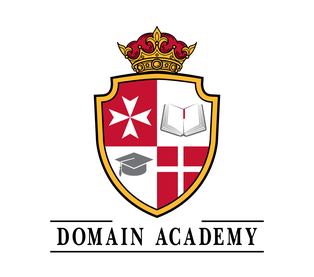 Domain Academy
Several Tutors
Domain Group is recognised as a leader within Malta's educational sector. Since 1995 when it was founded; the group of companies has evolved and today consists of four companies. Domain Group is accredited by the NCFHE as an institute for Further and Higher Education. As education specialists, Domain Group provides training and courses ranging from introduction, to Masters Level to both individuals and corporate clients. Domain Group provides customised training to organisations through face-to-face teaching, empowering learners to enrich their knowledge and skills which they need to succeed. Domain Academy of Higher Education is part of Domain Group – Domain Academy is a licensed Higher Education institution delivering Diplomas and Degree programmes in various disciplines in partnership with top British Institutions. All of these qualifications are internationally recognised and accredited. Domain Academy also welcomes students from all over the word. Through our linguistic department we also cater for General English as well as various specialised English courses, such as Business English, Aviation English & English for the Hospitality Industry.