Forbes Travel Guide Leadership Excellence Level 1
Forbes Travel Guide: Driving Your Organisation's Personality
Members Joined:
36 Members Joined
Total Views:
674 People Visited
This session highlights how your property's sense of place can impact the distinctive and luxurious impression you make. Using pictures and stories from the world's best hotels, restaurants and spas, we will work to define your sense of place and how to best to tell your story.

Driving Your Organisation's Personality

Driving Your Organisation's Personality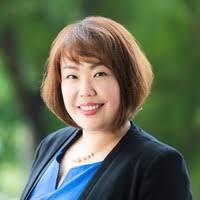 Angelina Phua
Director, Learning & Development, Asia Pacific - Forbes Travel Guide
Angelina Phua has a strong foundation in hotel operations and rich on-property experience across a range of full-service and luxury brands, including Swissôtel, Marriott, Sheraton and St. Regis. Having worked in hotels since the early 2000s, her expertise spans a multitude of departments, including food and beverage, rooms division, conference services and sales, and marketing. Phua earned an MBA in International Hospitality Management at ESSEC Business School in Paris through a partnership with Cornell University, and has studied extensively in the field of hospitality in Switzerland and Singapore. After working at several Starwood and Marriott properties in both Singapore and the United States, Phua joined Hotel IQ in 2011 as a consultant guiding hotel management teams to improve their services and meet brand requirements. This opportunity provided her insight into the brand management of many astute companies such as Swissôtel Hotels and Resorts and Hyatt International. As a consultant for LRA Worldwide, Phua helped hotel brands build strong reputations. She led a variety of client programs including training, staffing, evaluations, assessments and incentive programs. Many times over, Phua was recognized for her accomplishments and outstanding contributions by both the company and clients alike. Later, as operations manager for the Asia Pacific region, Phua developed QA programs for highly esteemed hotel brands, including Starwood, Banyan Tree Hotels and Resorts, Accor Hotels, Preferred Hotel and Resorts, Worldhotels and Wyndham Hotels and Resorts. Now as a member of the Forbes Travel Guide training team, Phua is highly-focused and experienced in the gaming and integrated resort industry in Macau and Manila. She has designed numerous training programs, uniquely customized to the needs of each individual property -- from pre-opening to mature teams that have a vast difference in property size and staff strength. Phua is greatly recognized in the industry for her contribution in assisting teams to learn and rediscover their roles in the hospitality industry. She is fluent in Mandarin and English.