Front Office
,
Forbes Travel Guide Management Excellence Level 1
Forbes Travel Guide - Front Office, Reservations, Bell Services, Valet Services
Members Joined:
164 Members Joined
Total Views:
13044 People Visited
The Forbes Travel Guide - Front Office, Reservations, Bell Services, Valet Services is part of the Forbes Travel Guide Service Excellence training programme developed by MHRA and Forbes Travel Guide. It consists of seven on demand lessons.
The Forbes Travel Guide Service Excellence on-line training programme targets anyone involved in hospitality service from all departments (concierge, front-office, spa, housekeeping, bar and lounge, pool and beach and restaurants) including front-line staff and managers.  This programme reviews foundational standards of exceptional service with the aim to establish trust and put guests at ease especially in these particular circumstances caused by the COVID 19 pandemic. Accordingly, the programme is designed to solidify the skills that are essential to creating consistent and intuitive service. Our certified trainers are highly experienced service professionals who offer extensive knowledge of best practices defined by Forbes Travel Guide and gathered from their experiences training in hospitality worldwide.  Amongst other matters during these sessions new service practices will be discussed, including communicating effectively while wearing a mask and making guests more comfortable with procedures such as temperature checks.
Creating a strong sense of arrival

Creating a Strong Sense of Arrival

Providing a seamless departure and fond farewell

Providing a Seamless Departure

Bell Services - Arrival and Departure

Bell Services - Arrival and Departure

Valet Services - Arrival and Departure

Door & Valet Services – Arrival & Departure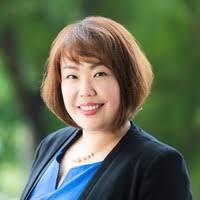 Angelina Phua
Director, Learning & Development, Asia Pacific - Forbes Travel Guide
Angelina Phua has a strong foundation in hotel operations and rich on-property experience across a range of full-service and luxury brands, including Swissôtel, Marriott, Sheraton and St. Regis. Having worked in hotels since the early 2000s, her expertise spans a multitude of departments, including food and beverage, rooms division, conference services and sales, and marketing. Phua earned an MBA in International Hospitality Management at ESSEC Business School in Paris through a partnership with Cornell University, and has studied extensively in the field of hospitality in Switzerland and Singapore. After working at several Starwood and Marriott properties in both Singapore and the United States, Phua joined Hotel IQ in 2011 as a consultant guiding hotel management teams to improve their services and meet brand requirements. This opportunity provided her insight into the brand management of many astute companies such as Swissôtel Hotels and Resorts and Hyatt International. As a consultant for LRA Worldwide, Phua helped hotel brands build strong reputations. She led a variety of client programs including training, staffing, evaluations, assessments and incentive programs. Many times over, Phua was recognized for her accomplishments and outstanding contributions by both the company and clients alike. Later, as operations manager for the Asia Pacific region, Phua developed QA programs for highly esteemed hotel brands, including Starwood, Banyan Tree Hotels and Resorts, Accor Hotels, Preferred Hotel and Resorts, Worldhotels and Wyndham Hotels and Resorts. Now as a member of the Forbes Travel Guide training team, Phua is highly-focused and experienced in the gaming and integrated resort industry in Macau and Manila. She has designed numerous training programs, uniquely customized to the needs of each individual property -- from pre-opening to mature teams that have a vast difference in property size and staff strength. Phua is greatly recognized in the industry for her contribution in assisting teams to learn and rediscover their roles in the hospitality industry. She is fluent in Mandarin and English.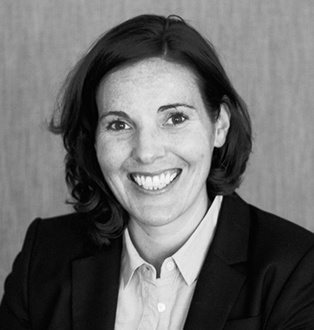 Megan Torrance
Director, Learning & Development, The Americas Forbes Travel Guide
Megan Torrance has spent over 15 years working extensively in luxury property operations. From large, prestigious resorts to small Relais & Châteaux hotels, Torrance has garnered broad management experience across virtually every operational function, including executive management roles at star-rated properties. Driven by the vision of delivering outstanding service, Torrance has been singularly instrumental in leading hospitality teams in the application of Forbes Travel Guide standards. Torrance's passion for luxury hotels and service led to a degree in Hospitality Business from Michigan State University. Immediately following, she secured a career starter on food and beverage teams at Four Seasons hotels in Chicago and at the Aviara property in Carlsbad, California. While working in Telluride, Colorado, Torrance transitioned to the rooms division, gained critical human resources skills, and then progressed onto a management path where she gained experience across every operational outlet and oversaw a resort-based Homeowner's Association (HOA). Equipped with an in-depth, comprehensive understanding of hotel management, Torrance went on to assume the role of Assistant General Manager of Lake Placid Lodge, eventually becoming the Residence Manager. Building upon this success, she later served as the General Manager of the Point resort, and Hotel and Residence Manager at Calistoga Ranch, an Auberge Resort. Prior to starting at Forbes Travel Guide, Torrance had become deeply involved in internal leadership development and the cultivation of in-house and new talent. Focused on guiding teams to achieve the highest luxury standard, she zeroed in on consistent training of hospitality staff, ensuring top level commitment that led to the regular extension of coveted star rankings. She now brings these superior service values to the table as an Director of Learning & Development for the Americas. Torrance has trained on five continents, from small boutique hotels in ski towns, to vast, multi-purpose properties in Paris, Tokyo, Saudi Arabia and Macau.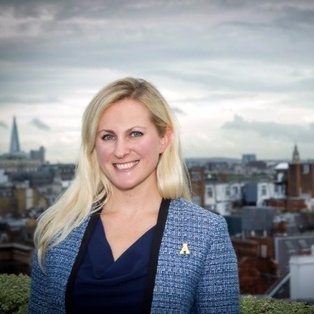 Melanie Whitaker
Executive Trainer - Forbes Travel Guide
Melanie Whitaker has a gift for developing hotel brand ambassadors that deliver outstanding personal service. Before joining Forbes Travel Guide in 2015, Whitaker spent more than 10 years at Starwood Hotels and Dorchester Collection in the United States and Europe. Over this time, she became professionally versed in implementing new learning initiatives and unfolding top-notch frontline staff capabilities. Most recently, Whitaker served as the Director of Learning and Development for Dorchester Collection's hotels in Los Angeles and Beverly Hills. Following graduation from Appalachian State University with a major in hospitality and tourism management, Whitaker began her career in the rooms division of a Four- Star resort hotel in North Carolina. A few years later, she combined her enthusiasm for hospitality with her love of travel and moved to London to work at Starwood Hotels, where she gained invaluable experience and fine-tuned her skills. Her interest in developing others was apparent from the beginning of her career, and Whitaker began to pursue this passion in London, transitioning into learning and development full time. During her tenure with Dorchester Collection in Europe, Whitaker led the Learning and Development team that opened 45 Park Lane in London and Coworth Park in Ascot. In her role as Director, she successfully created an induction process and wrote leadership development courses that were launched at all hotels within this luxury collection. When Forbes Travel Guide expanded into Europe, Whitaker helped The Dorchester and 45 Park Lane achieve Five-Star status, and Coworth Park earn an Editors' Pick. Now as an Executive Trainer, Whitaker brings proven expertise in shaping diverse talent to the table, with notable proficiencies in integrating new skills and behaviors, building team cohesion and cultivating the drive for high levels of performance. In addition to her degree and extensive knowledge of the luxury hospitality industry, she holds certifications as a Myers-Briggs and FIRO-B practitioner and is also a trained Gallup Strengthsfinder coach.