Forbes Travel Guide Management Excellence Level 1
Forbes Travel Guide Revenue Management
Members Joined:
70 Members Joined
Total Views:
2917 People Visited
The Forbes Travel Guide - Revenue Management Course forms part of the Forbes Travel Guide Management Excellence Programme and consists of two courses.
Introduction to Revenue Management
This lesson will present the fundamentals of revenue management. Topics will include pricing strategies for determining room rates, and how this is driven by factors including occupancy as well as guest behaviour and historical data.
Rooms Cost Controls
In this session, time will be spent understanding an inventory along with necessary equations and strategy to determine the best way to manage overall costs. There will be a full overview of the highest cost items in room operations along with tips on lowering those costs.
Introduction To Revenue Management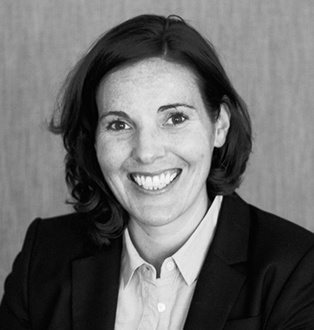 Megan Torrance
Director, Learning & Development, The Americas Forbes Travel Guide
Megan Torrance has spent over 15 years working extensively in luxury property operations. From large, prestigious resorts to small Relais & Châteaux hotels, Torrance has garnered broad management experience across virtually every operational function, including executive management roles at star-rated properties. Driven by the vision of delivering outstanding service, Torrance has been singularly instrumental in leading hospitality teams in the application of Forbes Travel Guide standards. Torrance's passion for luxury hotels and service led to a degree in Hospitality Business from Michigan State University. Immediately following, she secured a career starter on food and beverage teams at Four Seasons hotels in Chicago and at the Aviara property in Carlsbad, California. While working in Telluride, Colorado, Torrance transitioned to the rooms division, gained critical human resources skills, and then progressed onto a management path where she gained experience across every operational outlet and oversaw a resort-based Homeowner's Association (HOA). Equipped with an in-depth, comprehensive understanding of hotel management, Torrance went on to assume the role of Assistant General Manager of Lake Placid Lodge, eventually becoming the Residence Manager. Building upon this success, she later served as the General Manager of the Point resort, and Hotel and Residence Manager at Calistoga Ranch, an Auberge Resort. Prior to starting at Forbes Travel Guide, Torrance had become deeply involved in internal leadership development and the cultivation of in-house and new talent. Focused on guiding teams to achieve the highest luxury standard, she zeroed in on consistent training of hospitality staff, ensuring top level commitment that led to the regular extension of coveted star rankings. She now brings these superior service values to the table as an Director of Learning & Development for the Americas. Torrance has trained on five continents, from small boutique hotels in ski towns, to vast, multi-purpose properties in Paris, Tokyo, Saudi Arabia and Macau.