Forbes Travel Guide Management Excellence Level 1
Forbes Travel Guide Sales Forum
Members Joined:
61 Members Joined
Total Views:
1645 People Visited
The Forbes Travel Guide Sales Forum forms part of the Forbes Travel Guide Management Excellence Programme and consists of one course.
This session is specifically for reservations and front desk managers. We will discuss upselling techniques that focus on becoming an expert on the various room types at your property, and how to use this information to enhance the guest experience based on individual needs and preferences.

Reservations and Front Desk Upselling

Reservations And Front Desk Upselling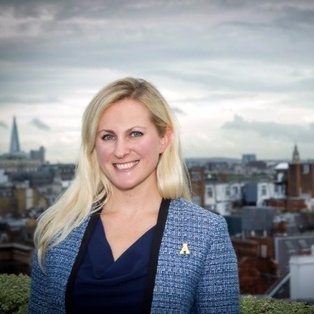 Melanie Whitaker
Executive Trainer - Forbes Travel Guide
Melanie Whitaker has a gift for developing hotel brand ambassadors that deliver outstanding personal service. Before joining Forbes Travel Guide in 2015, Whitaker spent more than 10 years at Starwood Hotels and Dorchester Collection in the United States and Europe. Over this time, she became professionally versed in implementing new learning initiatives and unfolding top-notch frontline staff capabilities. Most recently, Whitaker served as the Director of Learning and Development for Dorchester Collection's hotels in Los Angeles and Beverly Hills. Following graduation from Appalachian State University with a major in hospitality and tourism management, Whitaker began her career in the rooms division of a Four- Star resort hotel in North Carolina. A few years later, she combined her enthusiasm for hospitality with her love of travel and moved to London to work at Starwood Hotels, where she gained invaluable experience and fine-tuned her skills. Her interest in developing others was apparent from the beginning of her career, and Whitaker began to pursue this passion in London, transitioning into learning and development full time. During her tenure with Dorchester Collection in Europe, Whitaker led the Learning and Development team that opened 45 Park Lane in London and Coworth Park in Ascot. In her role as Director, she successfully created an induction process and wrote leadership development courses that were launched at all hotels within this luxury collection. When Forbes Travel Guide expanded into Europe, Whitaker helped The Dorchester and 45 Park Lane achieve Five-Star status, and Coworth Park earn an Editors' Pick. Now as an Executive Trainer, Whitaker brings proven expertise in shaping diverse talent to the table, with notable proficiencies in integrating new skills and behaviors, building team cohesion and cultivating the drive for high levels of performance. In addition to her degree and extensive knowledge of the luxury hospitality industry, she holds certifications as a Myers-Briggs and FIRO-B practitioner and is also a trained Gallup Strengthsfinder coach.