Hospitality Management
,
Information Technology
,
Marketing and Communication
Get the Buzz around you activated to gain business
Members Joined:
37 Members Joined
Total Views:
3080 People Visited
Key Social Media Marketing Skills for Tourism Businesses: Here you will learn how to use professional skills that can help improve your tourism business' social media efforts. We'll share practical tips, tourism business examples, and specific action steps to help you get started.
Social in 20, Facebook & Insta and their scores

Social in 20, Facebook & Instagram and their scores

Social in 20 LinkedIn, Snapchat, Youtube, Twitter…

Social in 20 LinkedIn, Snapchat, Youtube, Twitter

Best Practices & Future Trends in 20

Best Practices & Future Trends in 20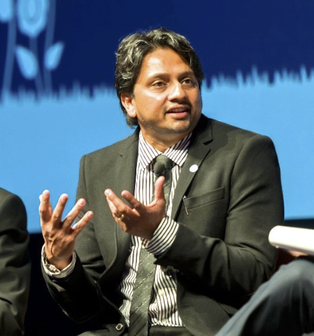 Prathish Nair
Chief Brand Architect, Trancend Brand Consulting
Prathish is Trancend Consulting's Founder & Chief Business Architect. He is also advisor to the Malta based Mediterranean Foundation and advisor to the Central African Nations Economic Mission. With over twenty years' experience of brand building and consumer work in many sectors and categories including FMCG, Banking, Corporate, Airports, Hospitality, Consumer Products and Retail that include Rebrands of Canara Bank, Ceat Tyres, Tata Capital, Livguard Batteries, KLF Nirmal , Livpure Appliances, Synthite. New Brands: Bengaluru International Airport, Hyderabad International Airport, Minera Steel & Power, Trident Hotels, Lectrix EV's, Coconad, Nirmal Virgin Coconut Range , Lockthedeal.com , MYK Arment, HappyDriver, ShopBox , Blockmyslot.com and many others. International clients: Caterpillar Worldwide, Martin Engineering, Bosch Siemens Home, KAO Japan, Dentsu Japan Before Trancend , Prathish was the Head of Business Development at Brand Union India and Sub Continent region. He graduated from School of Management, Pondicherry with a Master's degree in Marketing Management and has also attended the "Building innovative brand's" executive program from Stanford University Graduate School of Business. When not travelling to on business, Prathish loves to experiment mixing different cuisines, or discussing the merits of an innovative idea that can improve the quality of life & business with his friends. Specialties: Strategic Business Consulting, Rebranding Management, Brand Architecture, Brand Naming Development , Innovations Development.