Luxury Tourism
Global Trends In Luxury Hospitality | Jerry Inzerillo | TEDxWilmingtonSalon
Members Joined:
5 Members Joined
Total Views:
846 People Visited
Jerry shares from his vast collection of stories from a stellar career.  His takeaways? Service is nobility, service leads to success, and service deserves recognition.
Gerard Inzerillo is Chief Executive Officer of Forbes Travel Guide.
Jerry, as he is known by most in the business, is a visionary recognized for his trademark innovation and his extensive network of contacts in tourism, hospitality, entertainment and business, cultivated during his four decades as a manager and executive in the hospitality and entertainment industries. During his storied career, Inzerillo has developed some of the world's most famous and successful lifestyle brands in tourism and entertainment. His leadership has been instrumental in the successful globalization of Forbes Travel Guide as well as in the conceptualization and operations of breakthrough hotel properties, such as Atlantis, One&Only Resorts, Ian Schrager Hotels, Four Seasons and Hilton Hotels.
As CEO of Forbes Travel Guide since May 2014, Inzerillo has successfully lead the company from its North American origins to the most trusted and respected recognition of service excellence worldwide. Forbes Travel Guide evaluates more than 2,000 of the world's finest properties.
From 2012 to 2014, Inzerillo served as the president and CEO of IMG Artists, the global leader in artist management, performing arts and lifestyle events planning. At IMG Artists, Inzerillo directed global strategies for the company's music, events, festivals, government consulting and artist and facility management businesses. IMG Artists manages the careers of more than 500 artists and produces 2,500 musical and lifestyle events annually.
Before coming to IMG Artists, Inzerillo was president of Kerzner Entertainment Group, where he served from 1991 to 2011. While there, he was responsible for raising the visibility of the company and the profile of its properties in the Bahamas, Dubai, the Indian Ocean, Mexico, Morocco, Africa, Mauritius and Maldives, as well as conceptualizing and positioning its One&Only Resorts brand. Inzerillo oversaw the production and launch of several legendary properties, including the opening of the billion-dollar Phase III of Atlantis in the Bahamas in May of 2007 and the $1.5 billion Atlantis-Dubai on Palm Island in 2008, which received worldwide media coverage and was featured on the cover of Newsweek.
From 1991 to 1996, Inzerillo served as chief operating officer of Sun City, the unique South African resort complex built by Sol Kerzner. In 1987, he was the founding president and chief executive officer of Morgans Hotel Group, which was later rebranded as Ian Schrager Hotels. While there, he conceptualized, opened and positioned such avant-garde properties as Morgans, Royalton and Paramount in New York; the historic Delano in Miami Beach; and Mondrian in Los Angeles.
Inzerillo resides in New York City with his wife, former CNN news anchor Prudence Solomon, and their daughter, Helena Zakade, who was named by her godfather, Nelson Mandela.
Global Trends In Luxury Hospitality | Jerry Inzerillo | TEDxWilmingtonSalon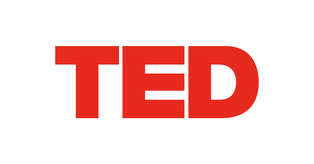 TED is a nonprofit devoted to spreading ideas, usually in the form of short, powerful talks (18 minutes or less). TED began in 1984 as a conference where Technology, Entertainment and Design converged, and today covers almost all topics — from science to business to global issues — in more than 100 languages. Meanwhile, independently run TEDx events help share ideas in communities around the world.