Hospitality Strong by Forbes Travel Guide
Hospitality Strong: The Jeweler's Lens
Members Joined:
5 Members Joined
Total Views:
787 People Visited
When it comes to sweeping guests off their feet, we assume we need to pull off grand gestures. But instead of thinking big, what if we think small? We will share creative ways staff members have wowed guests through a healthy obsession with the details.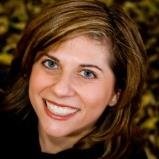 Gina Taylor
Vice President of Training Services - Forbes Travel Guide
Gina Taylor holds the unique position within Forbes Travel Guide as the longest serving employee, having joined in January 2004. Since that time, she has held roles ranging from the Senior Manager of Facility Inspectors, to the Vice President of Operations, to an Executive Trainer, to now overseeing a team of 20 trainers and scheduling thousands of hours of training days. An experienced and accomplished hospitality professional, Taylor continues to serve as an often-requested trainer due to her engaging style and commitment to the standards. While working within various client-facing positions in the company, Taylor fostered strong relationships with such distinguished hotel partners as Dorchester Collection, Mandarin Oriental, and Four Seasons Hotels and Resorts. In her current role as Vice President of Training Services, she remains passionate about empowering others and brings an intimate knowledge of Five-Star standards and the evaluation process to the table. Taylor most recently served as Director of Partner Services, where she focused on enhancing partner management and working with properties from a corporate brand standpoint. As Vice President of Consulting Operations, she oversaw quality assessments, and learning and development programs. While managing the recruitment and training of all inspectors, she was accountable for the full scope of evaluation services, as well as the implementation of the Forbes Travel Guide standards within countless evaluation reports. Prior to joining Forbes Travel Guide, Taylor spent 13 years in meeting and convention services. Her work included managing show logistics for some of the largest trade associations in the country, including the National Association of REALTORS®, along with meetings and events at some of the finest hotels in the world. When not enjoying time with her family, Taylor volunteers with her friend and founder of the Home2Home project. The H2H Project is an organization that assists families in need as they transition into a place to live, many after being homeless, by providing furnishings and supplies.