Hospitality Strong by Forbes Travel Guide
Hospitality Strong: What is Hospitality's New Normal?
Members Joined:
5 Members Joined
Total Views:
645 People Visited
Join us for a special panel discussion with renowned health and hospitality experts where they will provide their perspectives on how hospitality leaders are managing through the COVID-19 crisis — including a high-level overview of efforts to secure relief for the industry; what's in store for the future of travel; and how and when the industry can best position itself for recovery. Hosted by Forbes Travel Guide and the U.S. Travel Association.
Moderator: Jeff Arnold | Chairman, Forbes Travel Guide & CEO, Sharecare
Panelists:
Roger Dow | President & CEO, U.S. Travel Association
Dr. Mehmet Oz | Medical Leader, Author, Emmy Award Winner
Filip Boyen | CEO, Forbes Travel Guide
Jerry Inzerillo | Vice Chairman, Forbes Travel Guide
What is Hospitality's New Normal?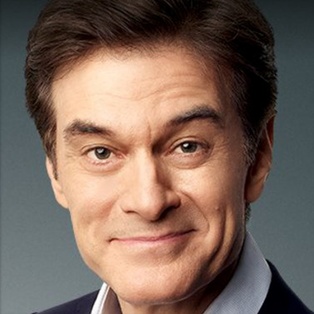 Dr. Mehmet Oz
Medical Leader, Author, Emmy Award Winner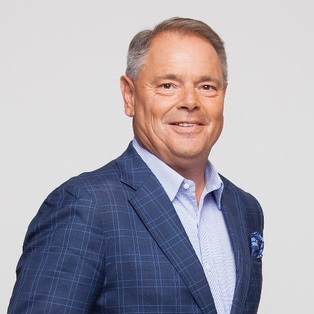 Filip Boyen
Chief Executive Officer - Forbes Travel Guide
A luxury hospitality career spanning more than three decades has led Forbes Travel Guide CEO Filip Boyen everywhere from Bora Bora to Moscow to Peru. Before joining Forbes Travel Guide in 2018, Boyen served as CEO of Small Luxury Hotels of the World, where he oversaw a portfolio of more than 520 exceptional independent hotels in 80 countries. Prior to that post, the Belgium native spent 18 years with Orient-Express, the famed precursor to the Belmond brand. First joining the hospitality company as general manager of Bora Bora Lagoon Resort in Tahiti, he rose through the ranks to become executive vice president and chief operating officer of Orient-Express. In between, his various roles included Group Vice President Operations; Regional Vice President, Africa, Australia & Latin America; and Managing Director, Hotels & Trains. Boyen began his hospitality career as a commis chef and stayed in the food and beverage side of the business for 10 years, working in Michelin-starred restaurants in Belgium, France and England. He even did a stint under French master chef Joël Robuchon. His extensive background in food and beverage, experience managing complex operations—including trains and ships—and luxury hospitality expertise all harmoniously combine at Forbes Travel Guide. "It's a dream job to be at Forbes Travel Guide," the London-based Boyen said. "Quality has always been a passion of mine. We obviously verify luxury, but we also support people who have a passion for service. We train them and make them better."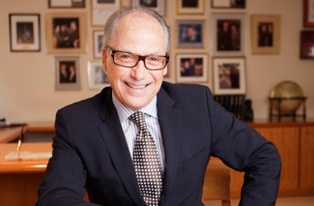 Gerard J. Inzerillo
Vice Chairman, Forbes Travel Guide
Jerry Inzerillo is a celebrated visionary recognized for his trademark innovation and his extensive network of global contacts in tourism, hospitality, entertainment, business and governmental affairs, cultivated during his five-decades-long career. During this time, Inzerillo has developed, positioned and operated some of the world's most famous and successful lifestyle brands in tourism and entertainment. In June 2018, Inzerillo was appointed by HRH The Crown Prince Mohammed Bin Salman of the Kingdom of Saudi Arabia to be the first CEO of the newly created Diriyah Gate Development Authority. This authority is empowered to master plan the 67-kilometer UNESCO site of the first Saudi state into one of the great gathering places in the world. As CEO of Forbes Travel Guide from 2014 to 2018, he was successful in the globalization from the company's North American origins to more than 100 countries worldwide. The Forbes Travel Guide Five-Star Award is universally accepted as the Olympic gold medal of hospitality. Previously, his leadership led to the conceptual success of breakout brands such as Atlantis, One&Only Resorts, Ian Schrager Hotels, Four Seasons and Hilton Hotels. Inzerillo was president and CEO of IMG Artists, the global leader in artist management, performing arts and lifestyle events planning from 2012 to 2014. At IMG Artists, he directed global strategies for music, events, festivals, government consulting and artist and facility management businesses. From 1991 to 2011, Inzerillo was president of Kerzner Entertainment Group, where he raised the profile and positioning of its properties in South Africa, the Bahamas, Dubai, Morocco, Mauritius, Mexico, the Maldives, as well as conceptualized and positioned the start-up of its One&Only brand and Atlantis. He oversaw the now-legendary launches of The Lost City at Sun City in South Africa, Atlantis in the Bahamas and Atlantis, Dubai, considered to be the most covered hotel resort opening of all time. And from 1991 to 1996, Inzerillo served as COO of Sun City, the South African resort complex by Sol Kerzner. In 1987, he was the founding president and CEO of Morgans Hotel Group, later rebranded as Ian Schrager Hotels. While there, he conceptualized and opened Morgans, Royalton and Paramount in New York; the Delano in Miami Beach; and Mondrian in L.A.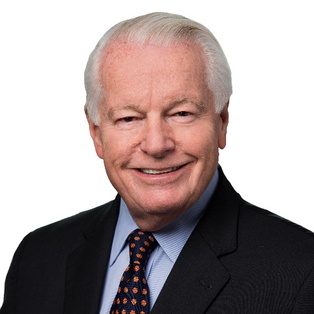 Roger Dow
President & CEO, U.S. Travel Association
Roger Dow is president and CEO of the U.S. Travel Association, the Washington, D.C.-based organization representing all segments of travel in America—an industry that generates $2.6 trillion in economic output and supports 15.8 million jobs. U.S. Travel's mission is to increase travel to and within the United States.