Housekeeping
Housekeeping Foundations
Members Joined:
68 Members Joined
Total Views:
3589 People Visited
The course is aimed at those who have already been working in a housekeeping position and who wish to improve their knowledge and skills in relation to duties and tasks related to a range of housekeeping activities.
The purpose of the course is to provide a specialized level of training to expose trainees to the range of cleaning and housekeeping tasks over and above those covered in Basic Housekeeping. It focuses on a range of cleaning techniques as well as a variety of specialized tasks by providing the necessary knowledge, skills, and competences to each trainee. On successful completion of the course the trainee is able to work professionally in any housekeeping environment
The programme will be delivered by means of highly interactive sessions between instructor and participants thus enabling them to acquire necessary skills, critically reflect on their current practices and develop better understanding & confidence in improving and striving towards providing top quality services to the company and its clients.

This course is currently being produced.

Basic Housekeeping Principles

Housekeeping Standard Operating Procedures

Housekeeping Cleaning Techniques

Identifying Cleaning Requirements and Cleaning Work Areas

Lost and Found / Working with other Departments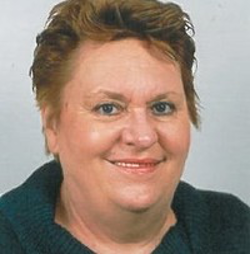 Marie- Helene Marguet is an Internationally experienced executive housekeeper who has worked with some of the leading hotel chains in the world.
She has worked in Far East (China, Indonesia), Middle East (Jordan, Kuwait, Qatar, Bahrain, Sultanate of Oman), Africa (Algeria, Tunisia, Libya, Gabon) and Europe (Russia, Channel Islands, Malta)
Her experience covers: pre-openings and openings, housekeeping operations, training staff, HHSS, liaising with General Managers on the overall running of the Housekeeping Department