Happiness
How to Be Happy Every Day: It Will Change the World | Jacqueline Way | TEDxStanleyPark
Member Joined:
1 Member Joined
Total Views:
599 People Visited
The World Happiness Report states "Over 1 billion adults suffer from anxiety and depression." How do we get to happy? Jacqueline Way, Founder of www.365give.ca shares a secret to happiness so simple a 3 – year old can do it. Jacqueline is a mother of three boys and social good activist dedicated to changing the world 1 give, 1 day at a time. You will learn through her powerful story how your body is hard-wired for giving. Researchers from all over the world have been studying the science and physiological of giving for decades. They've discovered giving makes you happy, makes you high, is our bodies natural "Fountain of Youth" and reduces stress. Her inspirational journey with her son and thousands of children will inspire you start a daily giving habit that will make you happy and change the world.
Jacqueline Way is the founder of www.356give.ca a charitable organization dedicated to educating, empowering, and inspiring children to change the world "one give, one day at a time." You can reach Jacqueline at jacquelineway365give@gmail.com
This talk was given at a TEDx event using the TED conference format but independently organized by a local community. Learn more at https://www.ted.com/tedx
How to Be Happy Every Day: It Will Change the World | Jacqueline Way | TEDxStanleyPark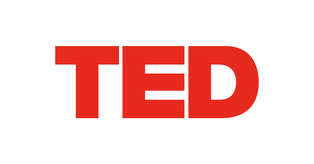 TED is a nonprofit devoted to spreading ideas, usually in the form of short, powerful talks (18 minutes or less). TED began in 1984 as a conference where Technology, Entertainment and Design converged, and today covers almost all topics — from science to business to global issues — in more than 100 languages. Meanwhile, independently run TEDx events help share ideas in communities around the world.