Creativity and Innovation
Igniting creativity to transform corporate culture: Catherine Courage at TEDxKyoto 2012
Member Joined:
1 Member Joined
Total Views:
497 People Visited
Design leader Catherine Courage challenges us to drive innovation in the workplace by igniting our innate creativity from childhood.
Catherine Courage
Creativity & design leader 
History has repeatedly taught us that it often takes great courage to bring about great change. This fact is literally and figuratively embodied in the work of product design innovator and tri-athlete Catherine Courage. A 13 year resident of Silicon Valley, Catherine is currently a leader for a Silicon Valley product design group. Selected as one of Silicon Valley's "40 Under 40" young tech leaders, Catherine has worked passionately to fuse world-class product design with exceptional customer experience. Her vision has inspired her to co-author a book, as well as speak at Stanford University, the California College of the Arts, C100, 48 Hrs in the Valley, Tech Women Canada and FUSE. In addition to all this, she is also an advisor to several entrepreneurial groups and serves on the board of the Leukemia and Lymphoma Society. Catherine strives for no less than to transform the corporate culture in Silicon Valley, and beyond, by using great design as the driving force for change. Catherine embodies the courage and energy vital to building a brighter future.
Igniting creativity to transform corporate culture: Catherine Courage at TEDxKyoto 2012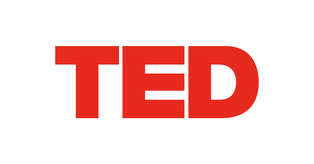 TED is a nonprofit devoted to spreading ideas, usually in the form of short, powerful talks (18 minutes or less). TED began in 1984 as a conference where Technology, Entertainment and Design converged, and today covers almost all topics — from science to business to global issues — in more than 100 languages. Meanwhile, independently run TEDx events help share ideas in communities around the world.