Stock Market
Investing in the Stock Market | Vijay Kedia | TEDxDSBInternationalSchool
Members Joined:
2 Members Joined
Total Views:
556 People Visited
Mr Vijay Kedia discusses the life failures that led him to his success. He discusses the benefits of investing in the stock market through his own life examples and the way he became financially independent. Vijay Kedia, MD of Kedia securities, is a private investor in the stock market having experience of more than three decades. Kedia, a commerce graduate, born and brought up in Kolkata joined stock market with zero capital.Some of his investments have appreciated 100 times in the last 10-12 years. He has been a key note speaker in S.P. Jain, Welingkar Institute of Management, HR College, St. Xaviers, Kolkata, Bombay Stock Exchange, The Institute of Company Secretaries of India and The Institute of Chartered Accountants of India, Rajkot, CFA Institute, Kolkata and also in IIM Ahmedabad, IIM Bangalore, London Business School and TEDxIIMAmritsar.  He is also on the board of Atul Auto Ltd. a Gujarat based Automobile Company, having a market cap of around Rs.1000 Crs. He is the largest shareholder in more than 10 listed companies. In 2017, Kedia was conferred with a doctorate degree. Kedia is very passionate about singing and yoga as well. Recently he has started investing in startups also."

Investing in the Stock Market | Vijay Kedia | TEDxDSBInternationalSchool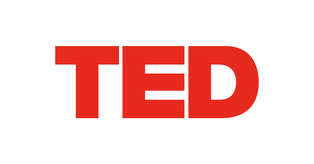 TED is a nonprofit devoted to spreading ideas, usually in the form of short, powerful talks (18 minutes or less). TED began in 1984 as a conference where Technology, Entertainment and Design converged, and today covers almost all topics — from science to business to global issues — in more than 100 languages. Meanwhile, independently run TEDx events help share ideas in communities around the world.