Personal Branding
Is Your Voice Ruining Your Life? | Roger Love | TEDxBend
Members Joined:
3 Members Joined
Total Views:
669 People Visited
Love, one of the world's leading authorities on voice, says the words we say hardly matter at all. The sound of our voices and the way we make people feel are infinitely more important.  He shows us how to harness the power of the single most powerful communication tool we have: the voice.
Roger Love has coached award winning actors, musicians and speakers, from Jeff Bridges and Reese Witherspoon for their Academy Award-winning roles in Crazy Heart and Walk The Line, to Gwen Stefani and Eminem, to Anthony Robbins and Brendon Burchard.
This talk was given at a TEDx event using the TED conference format but independently organized by a local community. Learn more at http://ted.com/tedx
Is Your Voice Ruining Your Life? | Roger Love | TEDxBend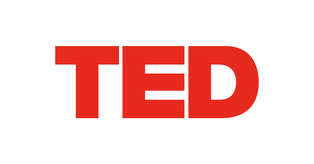 TED is a nonprofit devoted to spreading ideas, usually in the form of short, powerful talks (18 minutes or less). TED began in 1984 as a conference where Technology, Entertainment and Design converged, and today covers almost all topics — from science to business to global issues — in more than 100 languages. Meanwhile, independently run TEDx events help share ideas in communities around the world.