Happiness
Life is easy. Why do we make it so hard? | Jon Jandai | TEDxDoiSuthep
Member Joined:
1 Member Joined
Total Views:
544 People Visited
Jon is a farmer from northeastern Thailand. He founded the Pun Pun Center for Self-reliance, an organic farm outside Chiang Mai, with his wife Peggy Reents in 2003. Pun Pun doubles as a center for sustainable living and seed production, aiming to bring indigenous and rare seeds back into use. It regularly hosts training on simple techniques to live more sustainably. Outside of Pun Pun, Jon is a leader in bringing the natural building movement to Thailand, appearing as a spokesperson on dozens of publications and TV programs for the past 10 years. He continually strives to find easier ways for people to fulfill their basic needs. For more information visit http://www.punpunthailand.org
About TEDx, x = independently organized event
In the spirit of ideas worth spreading, TEDx is a program of local, self-organized events that bring people together to share a TED-like experience. At a TEDx event, TEDTalks video and live speakers combine to spark deep discussion and connection in a small group. These local, self-organized events are branded TEDx, where x = independently organized TED event. The TED Conference provides general guidance for the TEDx program, but individual TEDx events are self-organized.* (*Subject to certain rules and regulations)
Life is easy. Why do we make it so hard? | Jon Jandai | TEDxDoiSuthep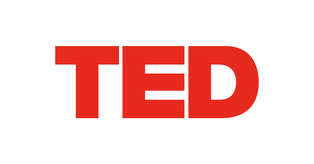 TED is a nonprofit devoted to spreading ideas, usually in the form of short, powerful talks (18 minutes or less). TED began in 1984 as a conference where Technology, Entertainment and Design converged, and today covers almost all topics — from science to business to global issues — in more than 100 languages. Meanwhile, independently run TEDx events help share ideas in communities around the world.