Management and Leadership
Master Shi Heng Yi – 5 hindrances to self-mastery | Shi Heng YI | TEDxVitosha
Members Joined:
2 Members Joined
Total Views:
808 People Visited
Meet Shaolin Master Shi Heng Yi in his serene talk about self-discovery. Learn why rainfall is an essential part of each flowering. And every small step – part of the journey to the highest peek. The hindrances along the way to self-discovery and personal growth are easy to overcome. Learn how from his talk. For more than 30 years, Master Shi Heng Yi has been studying and practicing the interaction between mind and body. His strength is the ability to smoothly combine this knowledge with physical exercises and to practice Martial art –Kung Fu and Qi Gong. He has an academic background but he prefers to live at the Shaolin Temple Europe, Monastery located in Otterberg, Germany. Since 2010 he has been taking care of the settlement and he personifies the sustainable development and spreading the Shaolin culture and philosophy. As a contemporary monk, Master Yi holds a smartphone in the folds of his clothes as he sees no contradiction between living together with ancient knowledge and high technology. "The universal law of being successful and happy at the same time means finding the balance", says master Yi.  And as for flying – yes, he really can do it! He only needs a stick and a little space. We expect him to fly-in and share about the Shaolin way at TEDxVitosha 2020. 
Artist:                   Secret Garden
Album:                Earthsongs
Track:                   Lotus
This talk was given at a TEDx event using the TED conference format but independently organized by a local community. Learn more at https://www.ted.com/tedx
Master Shi Heng Yi – 5 hindrances to self-mastery | Shi Heng YI | TEDxVitosha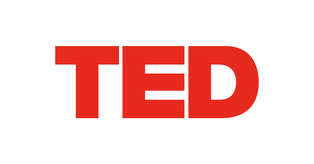 TED is a nonprofit devoted to spreading ideas, usually in the form of short, powerful talks (18 minutes or less). TED began in 1984 as a conference where Technology, Entertainment and Design converged, and today covers almost all topics — from science to business to global issues — in more than 100 languages. Meanwhile, independently run TEDx events help share ideas in communities around the world.