Project Management
Project Management in the Hospitality Industry
Members Joined:
44 Members Joined
Total Views:
2743 People Visited
Project Management in the Hospitality Industry - Whether opening a new hotel or restaurant; introducing new service offerings or implementing a new change management program, applying the correct Project Management techniques is critical to the success of any project. The course will also take a closer look at the Procurement and Contracting functions which are often overlooked when managing projects, but which are just as critical to the successful delivery of any project.  
Aims
To provide an overview of the concepts and techniques for effective Project Management within the Hospitality Industry.
Through this course, participants will:

Gain a deeper understanding of the importance of applying tried and tested Project Management techniques when undertaking project.

Learn about the importance of effective Procurement & Contracting when managing Projects.

Learn about the pros and cons of outsourcing the Project Management function vs managing a project using in-house resources. 
After the course, you will be able to:
Apply the techniques and concepts learned to any upcoming projects the organization aims to undertake. 


Introduction to Project Management in Hospitality

Project Management Stages

Procurement & Contracting

Project Management in Practice – Case Studies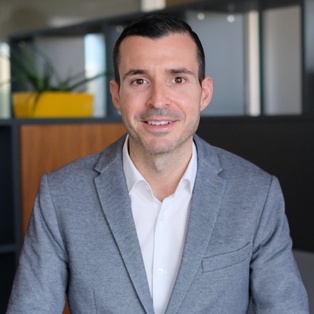 Andrew Meli is a PRINCE2® certified Project Manager with extensive experience in delivering medium to large scale projects on time, within scope and within budget. Over the years, he has been entrusted with managing projects across multiple sectors, including the Hospitality, Construction, iGaming, Aviation, Technology, Telecoms and Healthcare sectors. 
After completing his post-graduate studies in Malta, Italy and the United Kingdom, Andrew held senior positions within the public sector and at local and international private sector firms for the next 12 years. Having acquired the right mix of knowledge and skills, Andrew founded Peak – Business Consulting Services in early 2019. Through his boutique business consulting firm, Andrew offers his client base of local and international firms four core services – Project Management, Procurement & Supply Chain Management; Contract Management and Operations Management.