Hospitality Management
,
Information Technology
Role of Data Analytics Platforms in Travel & Hospitality Industries
Members Joined:
25 Members Joined
Total Views:
3395 People Visited
Data Analytics are being increasingly used across various industry sectors to aid companies and their personnel to better understand and predict customer behavior, offer personalized services, increase operational efficiencies and business revenues. In Travel and Hospitality industries too, Data Analytics are being effectively used by various industry players including Airlines, Airports, Restaurants, Hotels, Resorts, Tourist Hotspots.
This course is designed for Travel and Hospitality industry professionals or people looking to enter these industries, to not only understand the fundamentals of Data Analytics, but also how they can be implemented in these industries – benefits, various methodologies and platforms and associated business, revenue and partnership models driven by these platforms... along with key learnings from existing successful implementation of Data Analytics platforms in Travel and Hospitality industries.
Data and its various forms

Data Analytics Platforms Course - Module 1 - Data and its Forms

Benefits of Data Analytics

Data Analytics Platforms Course - Module 2 - Benefits of Data Analytics

Various tools used for Data Analytics

Data Analytics Platforms Course - Module 3 - Tools for Data Analytics

How to use Data Analytics effectively in Travel & Hospitality

Data Analytics Platforms Course - Module 4 - Data Analytics Usage in Travel & Hospitality

Examples and case studies of successful Data Analytics Platforms deployed in Travel & Hospitality industries, around the world

Data Analytics Platforms Course - Module 5 - Global Case Studies of Data Analytics Usage

Various business, revenue and partnership models and opportunities that Data Analytics could enable

Data Analytics Platforms Course - Module 6 - Business Revenue & Partnership Models Using Data Analytics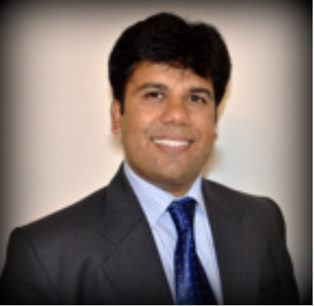 Jayanth Kolla
Founder and Partner - Convergence Catalyst
Jayanth brings over Eighteen years of experience in Technology, Product Marketing, Research and Strategy Consulting in the Telecom, Internet and Emerging Technologies (AI/ML, Blockchain & IoT) domains. He is an advisor to the world's leading technology firms, young & fast growing startups and the investor community, and has held various roles with Telecom Carriers, Device Manufacturers and Management Consulting firms in the past. Currently, as a Partner with Convergence Catalyst, Jayanth leverages his hands-on experience and domain expertise to advise various companies to align themselves with the ever-changing technology and market trends, and evolve as leaders in the Digital Convergence space. He mentors a number of progressive and fast growing technology startups on Product & Service Offerings, Business Planning, Go-To-Market Strategies and Fund Raising. Jayanth is also an advisor to various PE & VC firms, Institutional Investors, Hedge Funds and FIIs on private equity transactions and public equity positions. Jayanth is an Advisory Board member of India's first and only Artificial Intelligence (AI)- based asset fund, Core team member of a global AI think tank, Advisor for a North- American AI platform company, a European Blockchain products company, Advisor and Mentor for NASSCOM's DeepTech Club of 78 Startups, Evangelist of leading 3rd generation Blockchains, and Founding member of "India IoT Forum". Jayanth also holds eight patents for innovations in Advance Analytics, AI/ML, IoT and Robotics domains. Jayanth is an oft-quoted industry leader whose viewpoints and analyst notes are regularly published in leading business publications including Wall Street Journal, Forbes, Fortune, Bloomberg, S&P Global and Financial Times, keynote speaker at various industry thought-leadership conclaves across Asia and Europe, and is also an empaneled judge for Mint's Digital Innovation Awards, 2019 and MIT's 'Emerging Technologies Young Innovators' (EmTech) Awards', 2017. He's also a columnist on technology industry trends for Forbes, APAC CIO Outlook, Moneycontrol and Mint magazines and business publications.