Management and Leadership
Speak like a leader | Simon Lancaster | TEDxVerona
Members Joined:
2 Members Joined
Total Views:
554 People Visited
Did you know there is a secret language of leadership that determines who reaches the top in politics and business?
In this fast-paced and frequently funny TEDx talk, top speechwriter, Simon Lancaster, sets out the techniques that you can use to speak like a leader. The talk culminates in Simon Lancaster instantly improvising a powerful leadership speech based on an idea suggested by the audience.
Simon Lancaster is one of the world's top speechwriters. He started working as a speechwriter in the late 1990s to members of Tony Blair's Cabinet and now writes speeches for the CEOs of some of the biggest companies in the world including Unilever, Intercontinental Hotels and HSBC. He is a visiting lecturer at Cambridge University, Henley Business School and author of two best-selling books on communication: Speechwriting: The Expert Guide and Winning Minds: Secrets from the Language of Leadership. His award winning workshops on the language of leadership have been run to great acclaim around the world: for more information, see www.bespokeleadershipdevelopment.com.
This talk was given at a TEDx event using the TED conference format but independently organized by a local community. Learn more at http://ted.com/tedx
Speak like a leader | Simon Lancaster | TEDxVerona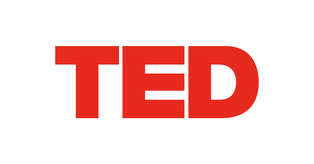 TED is a nonprofit devoted to spreading ideas, usually in the form of short, powerful talks (18 minutes or less). TED began in 1984 as a conference where Technology, Entertainment and Design converged, and today covers almost all topics — from science to business to global issues — in more than 100 languages. Meanwhile, independently run TEDx events help share ideas in communities around the world.