Management and Leadership
Stop Managing, Start Leading | Hamza Khan | TEDxRyersonU
Members Joined:
3 Members Joined
Total Views:
683 People Visited
According to Hamza, managing millennials and knowledge workers the way we used to manage traditional factory workers can be disastrous. Speaking through his own experience of being managed and alternatively as a manager, Hamza makes the case that millennials must be lead, instead of managed and given autonomy to complete their tasks, so that they may grow and reach their full potential.
If you ask Hamza Khan about his role as a manager, he'll tell you his approach to managing is to avoid it altogether. Before his success as an award-winning digital marketer and entrepreneur, Hamza was a student struggling to find a practical outlet for his creativity while pursuing a degree in business and political science at the University of Toronto Scarborough. In his third-year of university, Hamza switched his major and received a Bachelor of Arts to facilitate a future career in creative multimedia and storytelling. Since graduating, he has worked as a graphic designer and marketer, and teaches social media strategy at Seneca College. He is also credited with making Ryerson University Canada's leading university in online student engagement.
This talk was given at a TEDx event using the TED conference format but independently organized by a local community. Learn more at http://ted.com/tedx
Stop Managing, Start Leading | Hamza Khan | TEDxRyersonU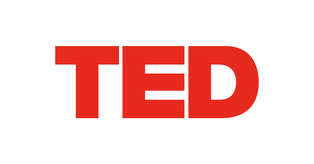 TED is a nonprofit devoted to spreading ideas, usually in the form of short, powerful talks (18 minutes or less). TED began in 1984 as a conference where Technology, Entertainment and Design converged, and today covers almost all topics — from science to business to global issues — in more than 100 languages. Meanwhile, independently run TEDx events help share ideas in communities around the world.