Personal Branding
The Art Of Voicing | Chetan Sashital | TEDxKITCoEK
Member Joined:
1 Member Joined
Total Views:
657 People Visited
In discordance to the popular belief that the voice of a person is unalterable, Mr. Chetan Sashital- the God of mimicry, teaches the art of how to achieve command over the voice that defines us. The most beautiful gift given to mankind has become the most neglected asset in the modern world. So Chetan emphasizes and teaches its working principles, calling it the 'Art of Voicing', as voice is afterall our unique signature which creates an indelible and enduring impact! Voicing-Over for more than 150 Bollywood actors and breathing life into various animated characters, Chetan Shashital has mastered the 'art of voicing'. By deliberately tuning into the vocals of widest range of voices possible, for the past 30 years, he stands in sync with title of 'Big C' given to him by his fans. 
Listening, researching, mixing, practising and perfecting all the different kinds of sounds had been his passion.
He has dubbed with international giants like Walt Disney (Voices for Baloo the Bear, Mickey Mouse, Goofy, The Genie of Alladin, Tigger & Gopher in Winnie the Poo and many more series.
Apart from being a Voice-counsellor, Chetan is also an Actor, Singer, Composer, Writer, Director and Producer. He has won the "Dadasaheb Phalke Film festival Award 2016" for Best Music and Voice Design for "The fisher woman and Tuk-Tuk", Best Voice Talent offered by the Indian Academy of Advertising and Film Art for 7 consecutive years from 1993 to 1999 and many more. This talk was given at a TEDx event using the TED conference format but independently organized by a local community. Learn more at https://www.ted.com/tedx
The Art Of Voicing | Chetan Sashital | TEDxKITCoEK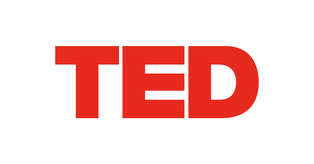 TED is a nonprofit devoted to spreading ideas, usually in the form of short, powerful talks (18 minutes or less). TED began in 1984 as a conference where Technology, Entertainment and Design converged, and today covers almost all topics — from science to business to global issues — in more than 100 languages. Meanwhile, independently run TEDx events help share ideas in communities around the world.