Coffee - Culinary
The culinary art of coffee | David Schomer | TEDxRainier
Member Joined:
1 Member Joined
Total Views:
597 People Visited
If you enjoy coffee, this talk will give you a deeper appreciation for all that goes into a great espresso experience. Follow this tantalizing story of how to tease delicate fragrances and complex flavors from coffee into your cup. Through painstaking effort and the science of accurate temperature measurement and years of experimentation, espresso has evolved into a delicious as well as precision culinary art. 
David Schomer is the founder of Seattle's Espresso Vivace, a Seattle area coffee shop and roaster known for its high quality of coffee and roasting practices. Schomer is known within the coffee industry for his innovations, such as how he customizes his grinders and espresso machines to achieve a more constant water temperature, which ultimately leads to a better cup of coffee. Barista and coffee bar owners have traveled to Seattle from as far away as Australia and the UAE to learn from him. He is also credited with developing and popularizing latte art in the US. In 1995, he wrote "Espresso Coffee: Professional Techniques," and later an updated version "Espresso Coffee 2013." He has also produced a video course entitled "Caffe Latte Art."
The culinary art of coffee | David Schomer | TEDxRainier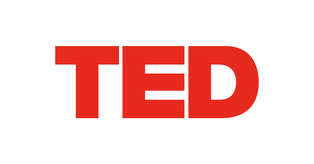 TED is a nonprofit devoted to spreading ideas, usually in the form of short, powerful talks (18 minutes or less). TED began in 1984 as a conference where Technology, Entertainment and Design converged, and today covers almost all topics — from science to business to global issues — in more than 100 languages. Meanwhile, independently run TEDx events help share ideas in communities around the world.