Coffee - Culinary
The Future of Coffee: Craft, Technology, and Sustainability: Jim Townley at TEDxVictoria 2013
Member Joined:
1 Member Joined
Total Views:
551 People Visited
Jim Townley started roasting coffee in 2000, with an intense interest in not only how different flavours arise by origin, but also how they can be changed through the process of roasting. Amazed by how much energy roasters require and how much smoke (containing harmful compounds) the roasting process generates, Townley was driven by the sense that there was a missing technological link in the café industry, and so he set out to modernize the coffee roaster. Since then, Jim has invented and produced a nearly smoke-free, ultra-energy efficient, electric roaster.

The Future of Coffee: Craft, Technology, and Sustainability: Jim Townley at TEDxVictoria 2013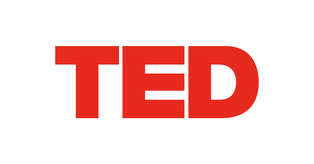 TED is a nonprofit devoted to spreading ideas, usually in the form of short, powerful talks (18 minutes or less). TED began in 1984 as a conference where Technology, Entertainment and Design converged, and today covers almost all topics — from science to business to global issues — in more than 100 languages. Meanwhile, independently run TEDx events help share ideas in communities around the world.