Storytelling
The magical science of storytelling | David JP Phillips | TEDxStockholm
Member Joined:
1 Member Joined
Total Views:
546 People Visited
Why is Storytelling so powerful? And how do we use it to our advantage? Presentations expert David JP Phillips shares key neurological findings on storytelling and with the help of his own stories, induces in us the release of four neurotransmitters of his choice. Learn more in this 2nd TEDxStockholm talk of David's.
David JP Phillips is an international speaker, author and coach in Modern Presentation Skills. His training and material are based on neuroscience and biology which makes his deliveries very hands on, practical and motivational. He is best known for his seminar How To Avoid Death By PowerPoint, delivered at TEDxStockholm in 2015.
This talk was given at a TEDx event using the TED conference format but independently organized by a local community. Learn more at http://ted.com/tedx
The magical science of storytelling | David JP Phillips | TEDxStockholm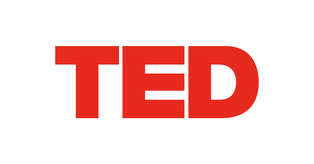 TED is a nonprofit devoted to spreading ideas, usually in the form of short, powerful talks (18 minutes or less). TED began in 1984 as a conference where Technology, Entertainment and Design converged, and today covers almost all topics — from science to business to global issues — in more than 100 languages. Meanwhile, independently run TEDx events help share ideas in communities around the world.