Dealing with difficult people
The Myth of Difficult People | Karen Gordon | TEDxUTAustin
Members Joined:
2 Members Joined
Total Views:
601 People Visited
Have you ever wanted to avoid someone because they were just too difficult to deal with? On what grounds do we reject or dismiss those people we work with at work or community? Social Entrepreneur Karen Gordon will elaborate on why there is no such thing as a "difficult" person, and how you can establish develop better relationships with others for long-term organizational success. Karen Gordon is a serial entrepreneur who has been helping individuals reach their highest potential for 20+ years. 
 Karen has spent her career learning the leadership and management techniques people need to thrive. In 2010, she founded 5 Dynamics, workflow-oriented set of tools that companies like LinkedIn and IDEO use to empower team environments, increase workforce productivity and collaboration, and develop strong leaders. Her company's methodology is based on groundbreaking neuroscience and psychometrics research on maximizing human potential.
 Karen is passionate about helping others create resonance in their lives through a deep understanding of why we do what we do. This talk was given at a TEDx event using the TED conference format but independently organized by a local community. Learn more at https://www.ted.com/tedx
The Myth of Difficult People | Karen Gordon | TEDxUTAustin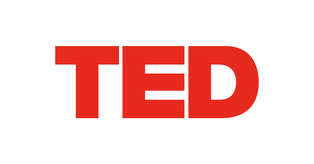 TED is a nonprofit devoted to spreading ideas, usually in the form of short, powerful talks (18 minutes or less). TED began in 1984 as a conference where Technology, Entertainment and Design converged, and today covers almost all topics — from science to business to global issues — in more than 100 languages. Meanwhile, independently run TEDx events help share ideas in communities around the world.