Body Language Skills
The power of seduction in our everyday lives | Chen Lizra | TEDxVancouver
Member Joined:
1 Member Joined
Total Views:
662 People Visited
Never miss a talk! SUBSCRIBE to the TEDx channel: http://bit.ly/1FAg8hB
With nearly a decade of experience in the animation industry, working on projects for MTV, TVA, Alliance Atlantis, Mainframe Entertainment and Radical Entertainment, Chen Lizra's intellect, imagination and creative thinking evolved her into a branding expert.
In 2009 & 2012 Chen was nominated as one of the "YWCA Women of Distinction in Vancouver," and was recently honored by the Australian government with a Distinguished Talent Permanent Visa for her international achievements in the arts. As the international author of "My Seductive Cuba, a unique travel guide", Chen has won two awards in the US, including the prestigious IPPY Book Award. With a passion for dance and creative movement, Lizra offers students seduction workshops and focused lectures and seminars about the art of seduction in our everyday lives.
In the spirit of ideas worth spreading, TEDx is a program of local, self-organized events that bring people together to share a TED-like experience. At a TEDx event, TEDTalks video and live speakers combine to spark deep discussion and connection in a small group. These local, self-organized events are branded TEDx, where x = independently organized TED event. The TED Conference provides general guidance for the TEDx program, but individual TEDx events are self-organized.* (*Subject to certain rules and regulations)
The power of seduction in our everyday lives | Chen Lizra | TEDxVancouver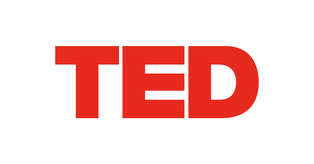 TED is a nonprofit devoted to spreading ideas, usually in the form of short, powerful talks (18 minutes or less). TED began in 1984 as a conference where Technology, Entertainment and Design converged, and today covers almost all topics — from science to business to global issues — in more than 100 languages. Meanwhile, independently run TEDx events help share ideas in communities around the world.