Management and Leadership
The rarest commodity is leadership without ego: Bob Davids at TEDxESCP
Members Joined:
2 Members Joined
Total Views:
553 People Visited
Find more on:
www.tedxescp.com
facebook.com/tedxescp
twitter.com/tedxescp
TEDxESCP is an independently organised TED event, by students of ESCP Europe in Paris.
Curator, TEDxESCP: Johannes Bittel
Produced by: Adrián Pablo Trinidad
In the spirit of ideas worth spreading, TEDx is a program of local, self-organized events that bring people together to share a TED-like experience. At a TEDx event, TEDTalks video and live speakers combine to spark deep discussion and connection in a small group. These local, self-organized events are branded TEDx, where x = independently organized TED event. The TED Conference provides general guidance for the TEDx program, but individual TEDx events are self-organized.* (*Subject to certain rules and regulations)
TEDxESCP is brought to you by:
Ideas Club Paris
ideasclubparis.com
The rarest commodity is leadership without ego: Bob Davids at TEDxESCP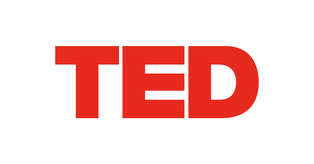 TED is a nonprofit devoted to spreading ideas, usually in the form of short, powerful talks (18 minutes or less). TED began in 1984 as a conference where Technology, Entertainment and Design converged, and today covers almost all topics — from science to business to global issues — in more than 100 languages. Meanwhile, independently run TEDx events help share ideas in communities around the world.