Depression and Mental Health
The role of food in health | Dr Rupy Aujla | TEDxBristol
Members Joined:
2 Members Joined
Total Views:
678 People Visited
"The biggest impact on your health is not with a blockbuster drug, it's not with a new pioneering surgical technique, it's with the simplest solution. It's how we feed ourselves".
Dr Rupy Aujla is an NHS doctor who believes modern medicine is fundamentally missing a focus on nutritional medicine. Despite diet being an essential ingredient to our well-being, medical students in the UK often receive just a few hours training in nutrition.
Rupy's TEDx talk explores the medicinal effects of different ingredients and debunks some common 'diets',  focusing on how we can make 'culinary medicine' rather than fad diets the default option. 
Rupy founded 'Culinary Medicine' – a non-profit organisation - specifically to address this gap by teaching doctors and medical students the foundations of nutrition as well as teaching them how to cook.   
In his role as clinical adviser to the Royal College of GP's and more recently being accepted as a fellow on the NHS Clinical Entrepreneur Programme – Rupy has big aspirations to bring the concept of 'Culinary Medicine' to the profession globally.
Recently Rupy and the Culinary Medicine team have successfully taught Year 3 University of Bristol Medical students as part of their undergraduate training and they're working with University College London to deliver a course to their students this year.
Rupy is equally passionate about sharing good nutritional advice and delicious healthy recipes with the general public via his company 'The Doctor's Kitchen'. He aims to inspire patients about the beauty of food and the amazing clinical research behind the ingredients he uses. He has two best-selling cookbooks - 'The Doctor's Kitchen' and his second book 'Eat to Beat Illness' which was released in March 2019 and quickly became a Sunday Times Bestseller. 
The role of food in health | Dr Rupy Aujla | TEDxBristol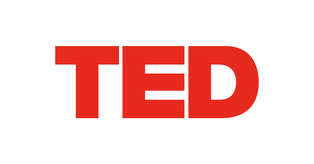 TED is a nonprofit devoted to spreading ideas, usually in the form of short, powerful talks (18 minutes or less). TED began in 1984 as a conference where Technology, Entertainment and Design converged, and today covers almost all topics — from science to business to global issues — in more than 100 languages. Meanwhile, independently run TEDx events help share ideas in communities around the world.