Branding and Identity
The single biggest reason why start-ups succeed | Bill Gross
Members Joined:
2 Members Joined
Total Views:
691 People Visited
Bill Gross has founded a lot of start-ups, and incubated many others — and he got curious about why some succeeded and others failed. So he gathered data from hundreds of companies, his own and other people's, and ranked each company on five key factors. He found one factor that stands out from the others — and surprised even him.
TEDTalks is a daily video podcast of the best talks and performances from the TED Conference, where the world's leading thinkers and doers give the talk of their lives in 18 minutes (or less). Look for talks on Technology, Entertainment and Design -- plus science, business, global issues, the arts and much more.
The single biggest reason why start-ups succeed | Bill Gross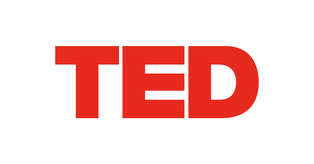 TED is a nonprofit devoted to spreading ideas, usually in the form of short, powerful talks (18 minutes or less). TED began in 1984 as a conference where Technology, Entertainment and Design converged, and today covers almost all topics — from science to business to global issues — in more than 100 languages. Meanwhile, independently run TEDx events help share ideas in communities around the world.