Self-Confidence
The skill of self confidence | Dr. Ivan Joseph | TEDxRyersonU
Member Joined:
1 Member Joined
Total Views:
568 People Visited
Never miss a talk! SUBSCRIBE to the TEDx channel: http://bit.ly/1FAg8hB
As the Athletic Director and head coach of the Varsity Soccer team at Ryerson University, Dr. Joseph is often asked what skills he is searching for as a recruiter: is it speed? Strength? Agility? In Dr. Joseph's TEDx Talk, he explores self confidence and how it is not just the most important skill in athletics, but in our lives.
 In the spirit of ideas worth spreading, TEDx is a program of local, self-organized events that bring people together to share a TED-like experience. At a TEDx event, TEDTalks video and live speakers combine to spark deep discussion and connection in a small group. These local, self-organized events are branded TEDx, where x = independently organized TED event. The TED Conference provides general guidance for the TEDx program, but individual TEDx events are self-organized.* (*Subject to certain rules and regulations)
The skill of self confidence | Dr. Ivan Joseph | TEDxRyersonU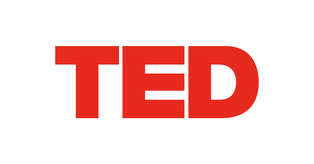 TED is a nonprofit devoted to spreading ideas, usually in the form of short, powerful talks (18 minutes or less). TED began in 1984 as a conference where Technology, Entertainment and Design converged, and today covers almost all topics — from science to business to global issues — in more than 100 languages. Meanwhile, independently run TEDx events help share ideas in communities around the world.