Diversity at the workplace
The Surprising Solution to Workplace Diversity | Arwa Mahdawi | TEDxHamburg
Members Joined:
2 Members Joined
Total Views:
837 People Visited
Arwa Mahdawi on "The Surprising Solution to Workplace Diversity" at TEDxHamburg (http://www.tedxhamburg.de)
Arwa Mahdawi is the founder and Chief Minority Officer of rentaminority.com, a revolutionary new service offering diversity on demand. The site has gained worldwide attention and been covered by the likes of the BBC, Le Monde, the Huffington Post, NPR, and the Atlantic. Arwa is also a partner at cummins&partners, an independent creative agency with offices in Australia and New York. She is a regular speaker at advertising/tech/media conferences, so if you need a minority last minute, give her a call. Arwa is also a freelance writer and writes regularly for the Guardian on issues including marketing, technology, cryptocurrency, and lesbians. Frequent comments on her articles include "Was someone really paid to write this?" and "This comment was removed by a moderator."
This talk was given at a TEDx event using the TED conference format but independently organized by a local community. Learn more at http://ted.com/tedx
The Surprising Solution to Workplace Diversity | Arwa Mahdawi | TEDxHamburg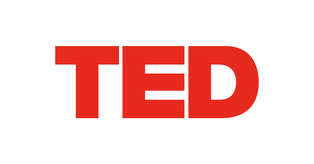 TED is a nonprofit devoted to spreading ideas, usually in the form of short, powerful talks (18 minutes or less). TED began in 1984 as a conference where Technology, Entertainment and Design converged, and today covers almost all topics — from science to business to global issues — in more than 100 languages. Meanwhile, independently run TEDx events help share ideas in communities around the world.