Depression and Mental Health
The truth about teen depression | Megan Shinnick | TEDxYouth@BeaconStreet
Member Joined:
1 Member Joined
Total Views:
641 People Visited
This talk was given at a local TEDx event, produced independently of the TED Conferences. 
Through her own story, social activist Megan Shinnick points out the misconceptions and actual importance of depression, as well as the societal flaws responsible for the increase in the illness among teens. Perhaps the increased pressures put on students create the situation, while the majority of schools don't have the necessary resources to aid students who suffer depression or anxiety. Megan asks each of us to make a difference in the way society both views and deals with depression.
The truth about teen depression | Megan Shinnick | TEDxYouth@BeaconStreet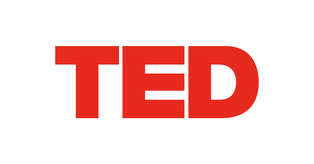 TED is a nonprofit devoted to spreading ideas, usually in the form of short, powerful talks (18 minutes or less). TED began in 1984 as a conference where Technology, Entertainment and Design converged, and today covers almost all topics — from science to business to global issues — in more than 100 languages. Meanwhile, independently run TEDx events help share ideas in communities around the world.