Personal Branding
Vocal Branding: How Your Voice Shapes Your Communication Image | Wendy LeBorgne | TEDxUCincinnati
Members Joined:
3 Members Joined
Total Views:
604 People Visited
Dr. Wendy LeBorgne is passionate about how the physiology and perception of the human voice functions as the single most important aspect of communication.  Dr. Wendy LeBorgne presents on the 5 key elements of voice which combine to create your Personal Voice Brand (tm) and influence listeners around you. Dr. Wendy LeBorgne is an author-pioneer of research and education in the science and power of the elite voice. Wendy works with Fortune 500 companies and vocal athletes appearing on television, film, Broadway, radio, music tours and opera stages around the world, helping people achieve their own healthy, authentic voice. This talk was given at a TEDx event using the TED conference format but independently organized by a local community. Learn more at https://www.ted.com/tedx

Vocal Branding: How Your Voice Shapes Your Communication Image | Wendy LeBorgne | TEDxUCincinnati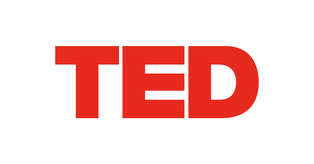 TED is a nonprofit devoted to spreading ideas, usually in the form of short, powerful talks (18 minutes or less). TED began in 1984 as a conference where Technology, Entertainment and Design converged, and today covers almost all topics — from science to business to global issues — in more than 100 languages. Meanwhile, independently run TEDx events help share ideas in communities around the world.