Institute of Directors
What exactly do effective Boards need to do to navigate the current crisis?
Member Joined:
1 Member Joined
Total Views:
575 People Visited
A corporate crisis in today's world accelerates more quickly with a larger impact than ever before. The 24-hour news cycle and prevalence of social media contribute to the risk of destabilization and its acceleration. At law Boards are accountable to shareholders and one of their principal accountabilities is to exercise oversight over the executive team. How do Boards discharge that duty in times of crisis? That is precisely what IoD Malta's speakers will address during our free webinar on May 14 at 14:00; speakers, former HSBC Chair Sonny Portelli, APS Bank Chair Frederick Mifsud Bonnici and CEO of Malta Government Investments, Herald Bonnici.
A crisis can be the result of a number of different types of incidents and developments and can take on many forms, including the COVID-19 emergency. Natural and man-made disasters throw tightly linked supply chains into imbalance, amplifying how a regional event can have significantly greater and more far-reaching impact. IoD's speakers, moderated by IoD Chair Edwin Ward, will discuss how such incidents may call into question the effectiveness of a company's Board of Directors and its ability to provide effective oversight and governance.
SPEAKERS:
Sonny Portelli
Frederick Mifsud Bonnici
Herald Bonnici
Moderator:
Edwin Ward
What exactly do effective Boards need to do to navigate the current crisis?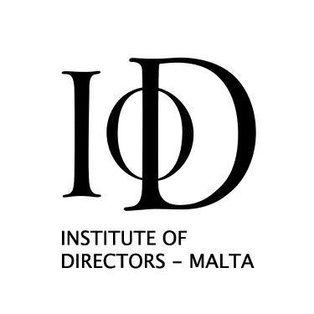 Institute of Directors Malta
The Institute of Directors Malta Branch (IoD) is a business organisation for company directors, senior business leaders and entrepreneurs. IoD has become the foremost business organisation in Malta working on corporate governance education, events, workshops, training and has become the trusted partner of all key institutions on Corporate Governance issues – Ministry of Finance, MFSA, MSE, Central Bank, FinanceMalta, Chamber of Advocates, Malta Institute of Accountants, and many others. 
The IoD's mission is free enterprise, entrepreneurialism, wealth creation and good corporate governance, and represents the views of businesses and IoD members in the media and with government. Members of the IoD come from companies of all sizes and from all industries in Malta. IoD gives them a voice on director issues. 
IoD Malta forms part of The European Confederation of Directors Associations (ecoDa) in Brussels to contribute towards European corporate governance issues. ecoDa represents around 55,000 board directors from across the EU. ecoDa's member organisations represent board directors from the largest public companies to the smallest private firms, both listed and unlisted, with a mission to promote the role of directors, to develop professionalism and European governance standards.
A growing number of research studies document the relationship between corporate governance and triple bottom-line performance.