Personal Branding
What Personal Branding Is Not and What It Should Be | Caryn Foster Durham | TEDxYouth@RVA
Members Joined:
2 Members Joined
Total Views:
695 People Visited
Be passionate, fail spectacularly and know the value that you bring to others. Caryn Foster Durham talks about the perception you and others have of yourself, and she challenges young people to consider how to establish themselves the right way.
Caryn is a wife, Type B mom and small-business owner looking for inspiration and humor in each day. She strives to make the world a little more creative, technologically savvy, informed and, of course, fun! Recognized countless times for creative and strategic excellence as the co-owner of Charles Ryan Associates (CRA), Caryn uses her love of market research, trend analysis and consumer behavior to provide strategies that help brands grow and thrive. Her work with brands includes Google, McDonald's, Virginia is for Lovers, Wellpoint/Anthem, Southeast Tourism Society, Richmond Region Tourism and the Virginia Craft Brewers Guild.
This talk was given at a TEDx event using the TED conference format but independently organized by a local community. Learn more at http://ted.com/tedx
What Personal Branding Is Not and What It Should Be | Caryn Foster Durham | TEDxYouth@RVA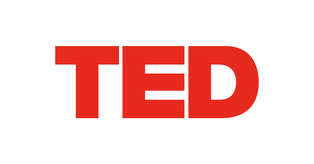 TED is a nonprofit devoted to spreading ideas, usually in the form of short, powerful talks (18 minutes or less). TED began in 1984 as a conference where Technology, Entertainment and Design converged, and today covers almost all topics — from science to business to global issues — in more than 100 languages. Meanwhile, independently run TEDx events help share ideas in communities around the world.