Coffee - Culinary
What you didn't know about coffee: Asher Yaron at TEDxUbud
Member Joined:
1 Member Joined
Total Views:
551 People Visited
After several trips to Bali, Asher Yaron finally decided to move there and follow his desire to create a local, organic, sustainable business.
With Balinese coffee farmer friend I Nyoman Wirata, Asher created F.R.E.A.K., that is, "Fresh Roasted Enak (delicious in Indonesian) Arabica from Kintamani," which is involved in all aspects of the coffee business "from the cherry to the cup." Asher also has plans to use pure spring water from Kintamani to further improve the flavor of their coffee and return a percentage of the profits to community projects in the Kintamani region. Asher's upcoming venture: Coffee University.
In the spirit of ideas worth spreading, TEDx is a program of local, self-organized events that bring people together to share a TED-like experience. At a TEDx event, TEDTalks video and live speakers combine to spark deep discussion and connection in a small group. These local, self-organized events are branded TEDx, where x = independently organized TED event. The TED Conference provides general guidance for the TEDx program, but individual TEDx events are self-organized.
What you didn't know about coffee: Asher Yaron at TEDxUbud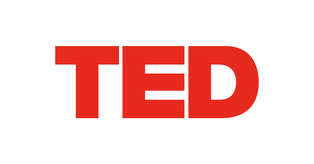 TED is a nonprofit devoted to spreading ideas, usually in the form of short, powerful talks (18 minutes or less). TED began in 1984 as a conference where Technology, Entertainment and Design converged, and today covers almost all topics — from science to business to global issues — in more than 100 languages. Meanwhile, independently run TEDx events help share ideas in communities around the world.