Depression and Mental Health
Why fasting bolsters brain power: Mark Mattson at TEDxJohnsHopkinsUniversity
Member Joined:
1 Member Joined
Total Views:
674 People Visited
Mark Mattson is the current Chief of the Laboratory of Neurosciences at the National Institute on Aging. He is also a professor of Neuroscience at The Johns Hopkins University. Mattson is one of the foremost researchers in the area of cellular and molecular mechanisms underlying neurodegenerative disorders such as Alzheimer's Disease, Parkinson's Disease, and amyotrophic lateral sclerosis.
In the spirit of ideas worth spreading, TEDx is a program of local, self-organized events that bring people together to share a TED-like experience. At a TEDx event, TEDTalks video and live speakers combine to spark deep discussion and connection in a small group. These local, self-organized events are branded TEDx, where x = independently organized TED event. The TED Conference provides general guidance for the TEDx program, but individual TEDx events are self-organized.* (*Subject to certain rules and regulations)
Why fasting bolsters brain power: Mark Mattson at TEDxJohnsHopkinsUniversity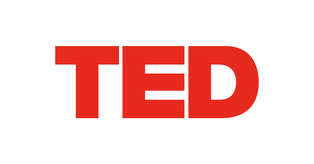 TED is a nonprofit devoted to spreading ideas, usually in the form of short, powerful talks (18 minutes or less). TED began in 1984 as a conference where Technology, Entertainment and Design converged, and today covers almost all topics — from science to business to global issues — in more than 100 languages. Meanwhile, independently run TEDx events help share ideas in communities around the world.