Employee psychology
Workplace Mental Health - all you need to know (for now) | Tom Oxley | TEDxNorwichED
Members Joined:
7 Members Joined
Total Views:
749 People Visited
Is Mental Health important​ in the workplace?  Tom explores all things related to workplace mental health, including mental health in school workplaces,  in this insightful video. Tom helps employers figure out mental health at work. He reviews workplaces, trains managers and writes plans. 
Since 2012 he has interviewed more than 130 people, surveyed thousands and worked across the UK with corporations, civil service, charities, the public sector, schools and small business. Tom has worked with national mental health charities Mind and Time to Change and consults widely across the UK. He lives in Norfolk and is mildly obsessed with cricket and camping.
He runs Bamboo Mental Health, an organisation dedicated to improving how employers support their people on mental health. This talk was given at a TEDx event using the TED conference format but independently organized by a local community.
Workplace Mental Health - all you need to know (for now) | Tom Oxley | TEDxNorwichED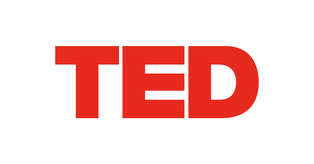 TED is a nonprofit devoted to spreading ideas, usually in the form of short, powerful talks (18 minutes or less). TED began in 1984 as a conference where Technology, Entertainment and Design converged, and today covers almost all topics — from science to business to global issues — in more than 100 languages. Meanwhile, independently run TEDx events help share ideas in communities around the world.