Healthy lifestyle
Your Gut Microbiome: The Most Important Organ You've Never Heard Of | Erika Ebbel Angle | TEDxFargo
Member Joined:
1 Member Joined
Total Views:
496 People Visited
NOTE FROM TED: Please do not look to this talk for medical advice. While some viewers might find advice provided in this talk to be helpful as a complementary approach, this speaker makes claims about nutrition and the human microbiome with too much certainty for the current state of research. TEDx events are independently organized by volunteers. The guidelines we give TEDx organizers are described in more detail here: http://storage.ted.com/tedx/manuals/t...
Dr. Erika Ebbel Angle discusses why the gut microbiome is the most important organ you've probably never heard of. The gut is the second brain, and gut health affects your overall health. This means that you are what you eat, but you are also the metabolites that live in your gut and produce the substances you need for emotional balance, energy level, and disease prevention. Poor lifestyle choices cause gut imbalances, which can lead to neurodegenerative diseases, autoimmune diseases, and even anxiety and depression.
Angle talks about three critical molecules and how they work in the body to affect your overall wellness. She also shares some tips about what you can do to maintain a healthy gut microbiome through diet and lifestyle choices.
 Entrepreneur and biochemist Erika Ebbel Angle, PhD, has dedicated her life to studying the gut. Dr. Angle is the CEO and co-founder of Ixcela, the Internal Fitness™ company. Ixcela evaluates the gut microbiome using a blood sample, and then offers personalized recommendations to restore gut health. Angle shares her lifelong love of science in many ways, including through her nonprofit, Science from Scientists, which brings scientists into classrooms to promote STEM careers and science education. A graduate of MIT and Boston University School of Medicine, Dr. Angle is also a former Miss Massachusetts who used her platform to encourage students to pursue STEM careers and scientific discovery.
 Erika Ebbel Angle, Ph.D., is the CEO and Co-founder of Ixcela, a biotechnology company aimed at developing tests and interventions to improve gut microbiome efficacy and health. She is also the Executive Director and Founder of Science from Scientists, an award-winning National nonprofit focused on improving Science, Technology, Engineering and Math (STEM) attitudes and aptitudes for children aged 9-13. Outside of work, Erika enjoys scuba diving, skiing, and classical piano. This talk was given at a TEDx event using the TED conference format but independently organized by a local community. Learn more at https://www.ted.com/tedx
Your Gut Microbiome: The Most Important Organ You've Never Heard Of | Erika Ebbel Angle | TEDxFargo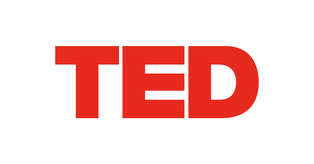 TED is a nonprofit devoted to spreading ideas, usually in the form of short, powerful talks (18 minutes or less). TED began in 1984 as a conference where Technology, Entertainment and Design converged, and today covers almost all topics — from science to business to global issues — in more than 100 languages. Meanwhile, independently run TEDx events help share ideas in communities around the world.